Smoked bacon-wrapped meatloaf is an indulgent, delicious dish that will please any crowd. This classic comfort food combines the savory, smoky flavor of smoked bacon with the hearty texture and taste of a traditional meatloaf. The result is a unique and flavorful meal that can be enjoyed for lunch or dinner. Not only does this dish look impressive, but it also packs in plenty of flavors too! The combination of smoked bacon and ground beef creates a juicy, flavorful loaf that will tantalize your taste buds. Plus, the crispy bacon provides a delightful crunchy texture to contrast with the softness of the meatloaf. From start to finish, this smoked bacon-wrapped meatloaf is sure to be a hit!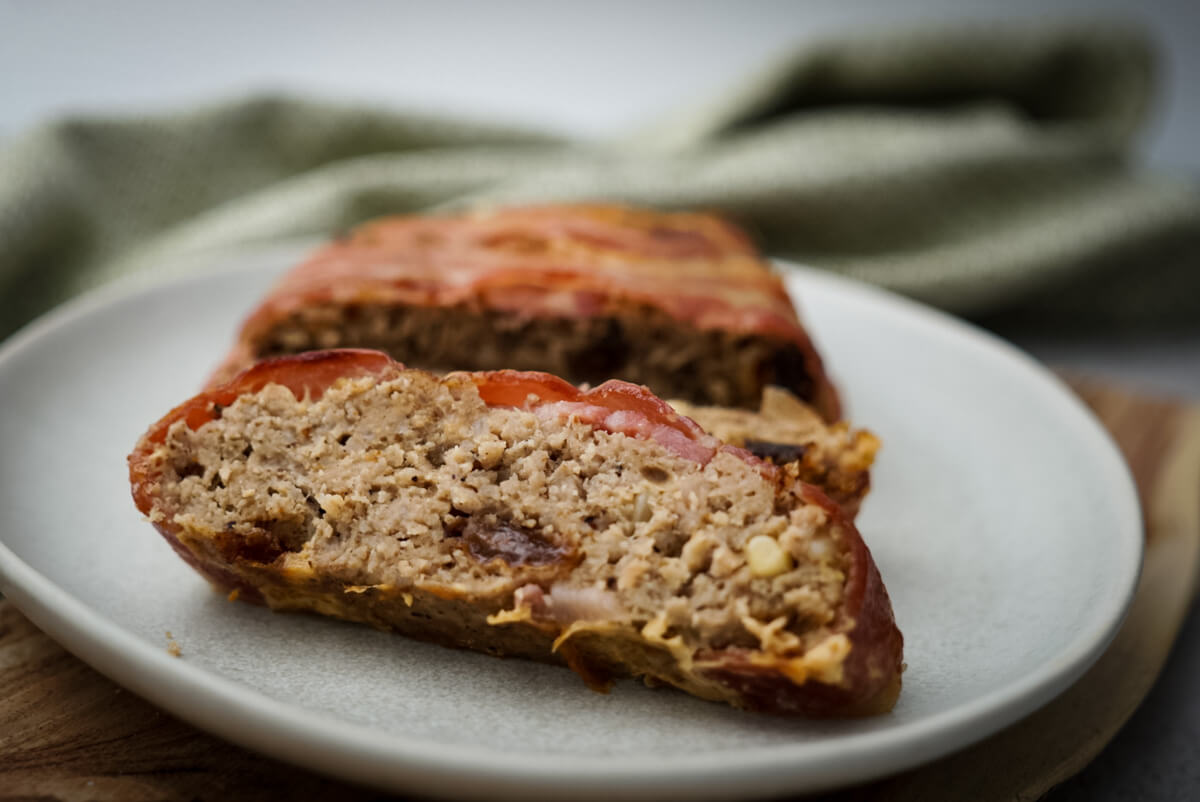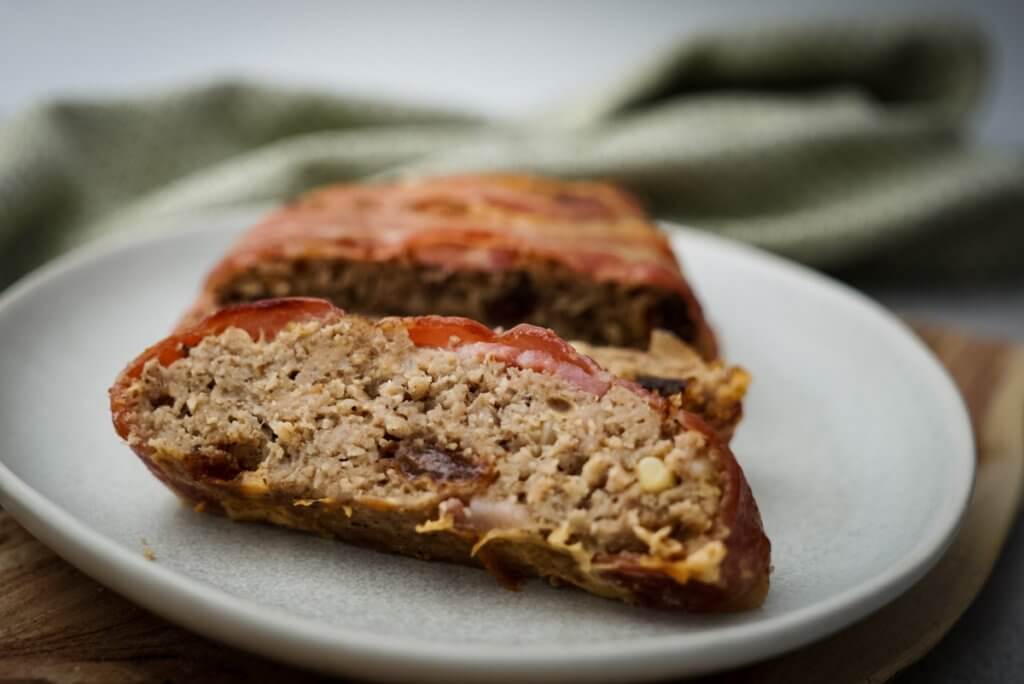 Why you will love this recipe
Smoked bacon-wrapped meatloaf is a delicious and savory dish that is sure to be a hit with everyone. Here are some reasons why you will love it:
The smoky flavor of the bacon adds an extra layer of depth and complexity to the traditional meatloaf recipe.
The bacon also creates a delightful crunchy texture on the outside while the inside remains soft and juicy.
It's an easy dish to make, as all you need to do is wrap the meatloaf with bacon before baking it in the oven or smoking it in your smoker.
Finally, this dish looks fantastic, making it a perfect entree for any dinner party or special occasion.
So if you're looking for something new and exciting to make, smoked bacon-wrapped meatloaf should definitely be on your list!
Recipe Ingredients
You will need the following ingredients to make this smoked bacon-wrapped meatloaf:
Smoked bacon: I use thinly sliced bacon as this gives a crunchier result.
Ground meat: you can use your favorite type of minced meat for this recipe. I prefer a mix of ground pork and ground lamb.
Seasoning: I use the traditional Belgian way of seasoning meatloaf, which is pretty straightforward. We use salt, pepper, and nutmeg.
Golden raisins and pine nuts
One egg
How to make smoked bacon-wrapped meatloaf: step by step
Mix the meatloaf
We begin with making the meatloaf mix. Add the minced meat, seasoning, egg, pine nuts, and raisins in a large bowl and mix everything with your hands. Mix until all the seasoning is evenly spread.
Wrapping the meatloaf with bacon
I then take a smaller oven tray, which is big enough to contain all the minced meat. I cover it with the bacon strips so you get a 'bacon basket' that you can fill with your stuffed meatloaf mixture. Add the meatloaf mixture and wrap the strips of bacon around the meatloaf. I remove the meatloaf by turning the tray upside down. You can also create a bacon weave on a flat surface and carefully roll the meatloaf in the bacon.
Oven-baked preparation method
Preheat the oven to 360°F (180°C).
Transfer the meatloaf to a large oven tray or sheet pan and place the meatloaf in the oven. Bake for 45 minutes, and your meatloaf is done. You can measure the internal temperature with a meat thermometer to ensure the meatloaf is done. If the internal temperature of the meatloaf is at least 160 degrees Fahrenheit (72°C)
Smoked method
Preheat your pellet smoker (for example, a Traeger pellet grill) to 250 degrees Fahrenheit (120°C) and place the meatloaf onto the grill. Close the lid.
Smoke the meatloaf for 1 hour, then increase the temperature to 300 degrees Fahrenheit for an additional hour. When finished, remove from the smoker and let cool for 10 minutes before serving. You can check if the meatloaf is done by measuring the temperature of the center of the meatloaf with a meat thermometer. If the meatloaf reaches an internal temperature of 160 degrees Fahrenheit (72°C), then the bacon-wrapped smoked meatloaf is done.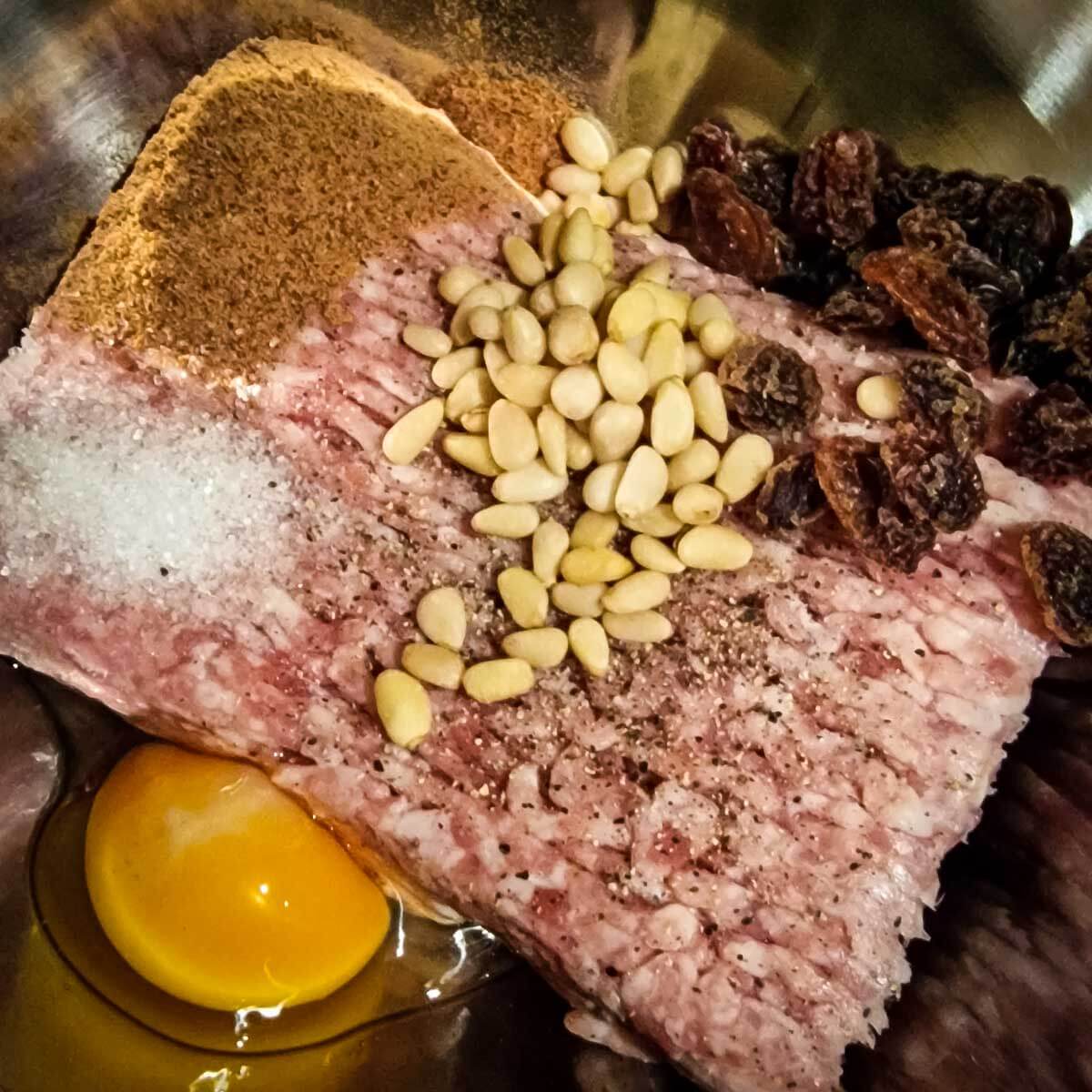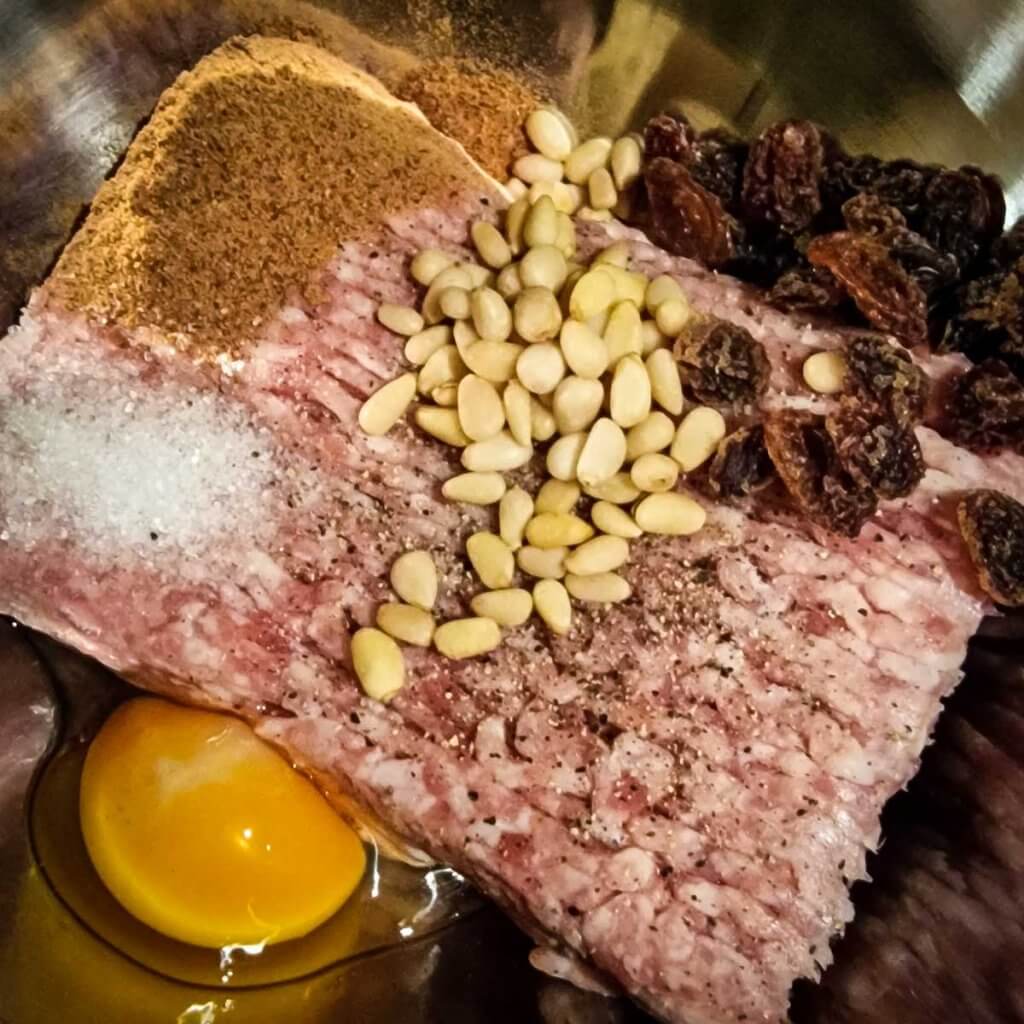 Storage, Reheating and Freezing
Storage
Storing bacon-wrapped meatloaf is a simple process. First, wrap the meatloaf in aluminum foil and seal the edges tightly. Then place it in an airtight container or freezer bag and store it in the refrigerator for up to three days.
Reheating
Begin by preheating your oven to 350 degrees Fahrenheit (175°C). Place the meatloaf on a baking sheet lined with parchment paper and lightly spray the top of the meatloaf with cooking oil. Bake for 20-25 minutes or until it reaches an internal temperature of 160 degrees Fahrenheit (72°C). You can also reheat meatloaf in the microwave, although this will not give you as good of a result as using the oven. Place the slices on a plate and cover them with plastic wrap – be sure to leave some room for steam to escape. Heat in 30-second intervals, flipping after each interval until it is heated through and the internal temperature of the meat reaches 160 degrees Fahrenheit (72°C).
Freezing
To freeze, wrap the bacon-wrapped meatloaf in a few layers of aluminum foil and seal it tightly. This is done to prevent freezer burn. Place it in a freezer bag or airtight container and freeze for up to three months. When ready to use your bacon-wrapped meatloaf, thaw it overnight in the refrigerator and reheat it. Store any leftovers within two hours of baking for best results. I love freezing portions of meatloaf to have a quick dinner when not in the mood to make one from scratch.
Additions & Substitutions
Serve your smoked meatloaf with your favorite bbq sauce.
You can brush some barbecue sauce onto the bacon slices before wrapping your meatloaf with them
You can also brush bbq sauce on the outside of the meatloaf before baking or smoking it.
You can add a tablespoon of Worcestershire sauce to the minced meat.
You can create a bacon weave to wrap the meatloaf in instead of just laying the strips of bacon next to each other.
Frequently Asked Questions
What to serve with this smoked meatloaf recipe?
When serving a delicious smoked meatloaf recipe, there are many options for what to serve with it. A great side dish to pair with the smokey flavor of the meatloaf is roasted potatoes. To enhance the bacon flavor, top your potatoes with some crumbled bacon before roasting them. For a lighter side, you could also serve a crisp green salad or steamed vegetables such as green beans or broccoli. If you're looking for something heartier, you could make macaroni and cheese or mashed potatoes as a side dish. Of course, no meal would be complete without a slice of warm crusty bread or some buttery rolls. To add even more smoky flavor to your meal, consider serving sides that have been cooked in bacon fat, such as sautéed greens or Brussels sprouts with bacon bits sprinkled on top. However you choose to serve it, this smoked meatloaf recipe is sure to be a hit!
Sides that go well with this meatloaf