These oven-baked carrots are a delicious and healthy way to enjoy this classic vegetable. They're cooked in a simple blend of olive oil, and spices, and then roasted until they're tender and golden. Serve them as a side dish or snack, and enjoy the sweet and savory flavors.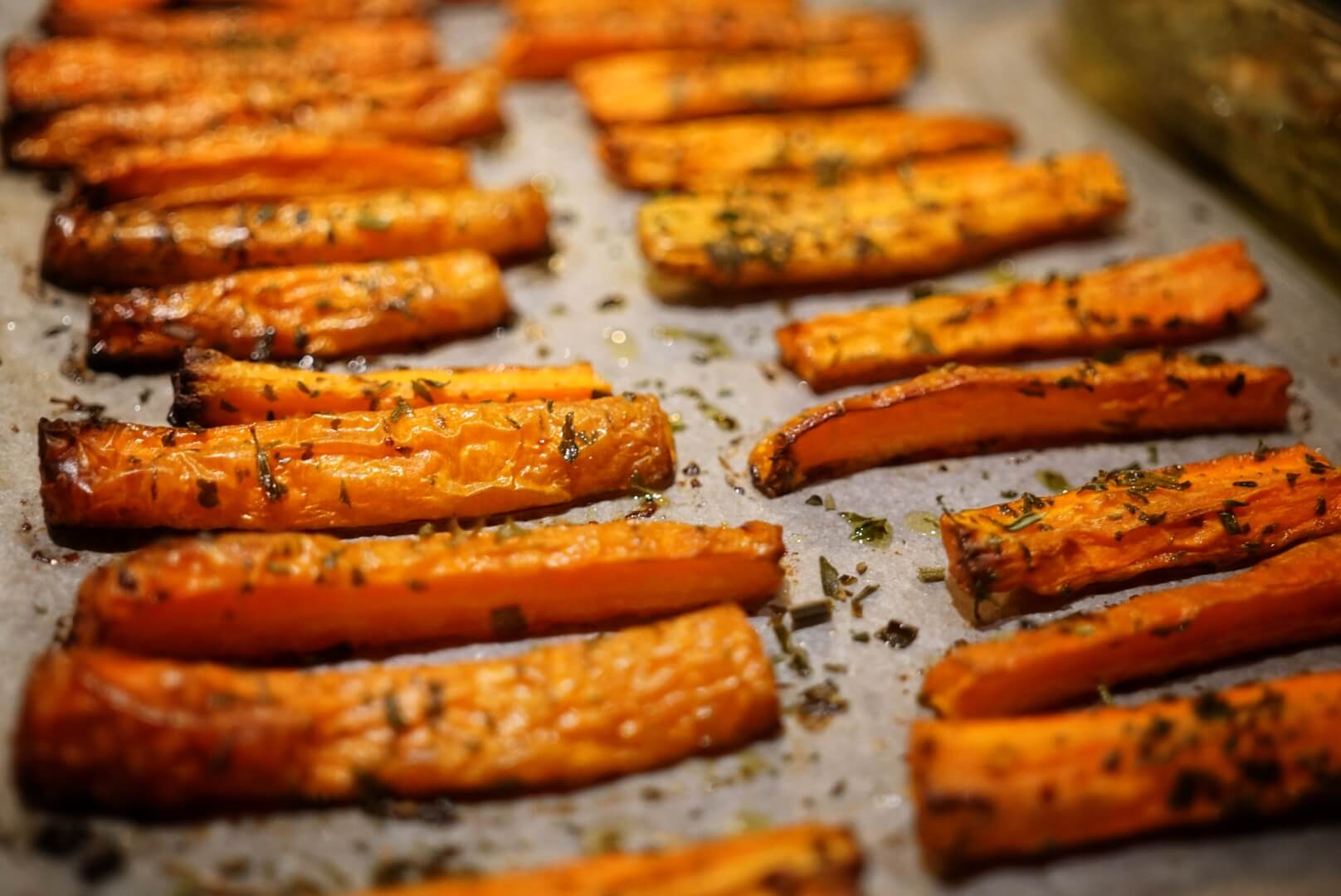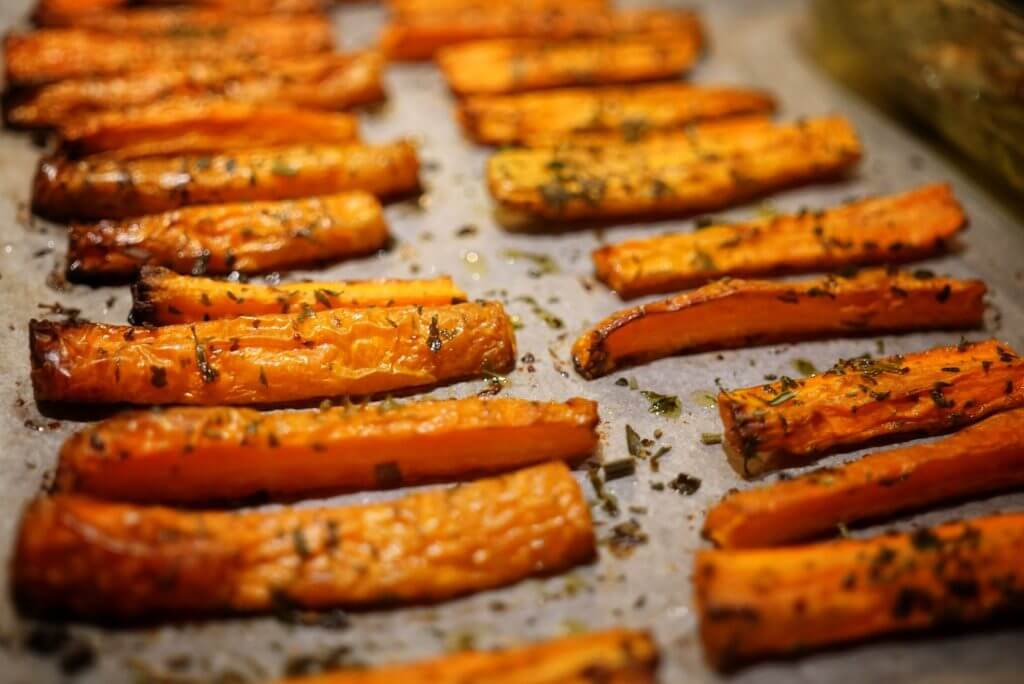 This straightforward recipe is almost foolproof, and I'm sure you'll love it. You can choose to remove the skin of your carrots, but you can also keep the skin on as long as you properly clean your carrots.
Why you will love this recipe?
Very easy to make
Carrots are healthy
Oven roasted carrots taste sweet, so children will love it too
How to make oven baked carrots with thyme – step by step
Pre-heat the oven at 360°F (180°C)
Clean the carrots and cut them lengthwise into four pieces. Cut each piece in half lengthwise. Do this again with each piece of carrot, you now should have something that resembles carrot fries.
Place your carrots in a large bowl, sprinkle with thyme, sea salt and sprinkle with olive oil. Mix everything with a spoon until all carrots are covered in a thin layer of oil and thyme. You can use either dried thyme or fresh thyme leaves.
Line a baking sheet with baking paper. Place the carrots on top of the baking sheet, leave some space in between the carrot pieces.
Bake in the oven for 40 minutes.
Variations
You can mainly play around with the seasoning, some combinations that you can try:
Sea salt and ground black pepper
Smoked paprika powder and sea salt
Rosemary and sea salt
If you have tried any other combination, I would love to hear from you in the comments!
Frequently Asked Questions
How long should I bake carrots in the oven?
Bake them for 40 minutes at 360°F (180°C)
How long should I bake carrots in the air fryer?
Bake them for 15 to 20 minutes at 360°F (180°C)
Are oven roasted carrots soft?
This depends on how long you put them in the oven, but they typically are a bit on the softer side on the inside but still maintain a crunch.
Are oven roasted carrots healty?
Yes, they do need a little bit of olive oil but you don't use much of it.
Pairs well with