I regularly make this paleo apple crumble as part of my breakfast or as a 4 pm snack. I usually make this with apples, but you can choose whichever fruit you'd like. I've also made this with an apple/banana/peer combination, which was very tasty.
Because we make the crumble with almond meal, we avoid using flour and we have all the extra benefits from almonds. Almonds are high in protein and contain valuable nutrients for your body, like magnesium, vitamin E, and dietary fibre. Because it's high in protein, it will also help you to not get hungry too soon after eating this.
I'm very curious to hear with which fruit you have made this paleo fruit crumble; please let me know in a comment!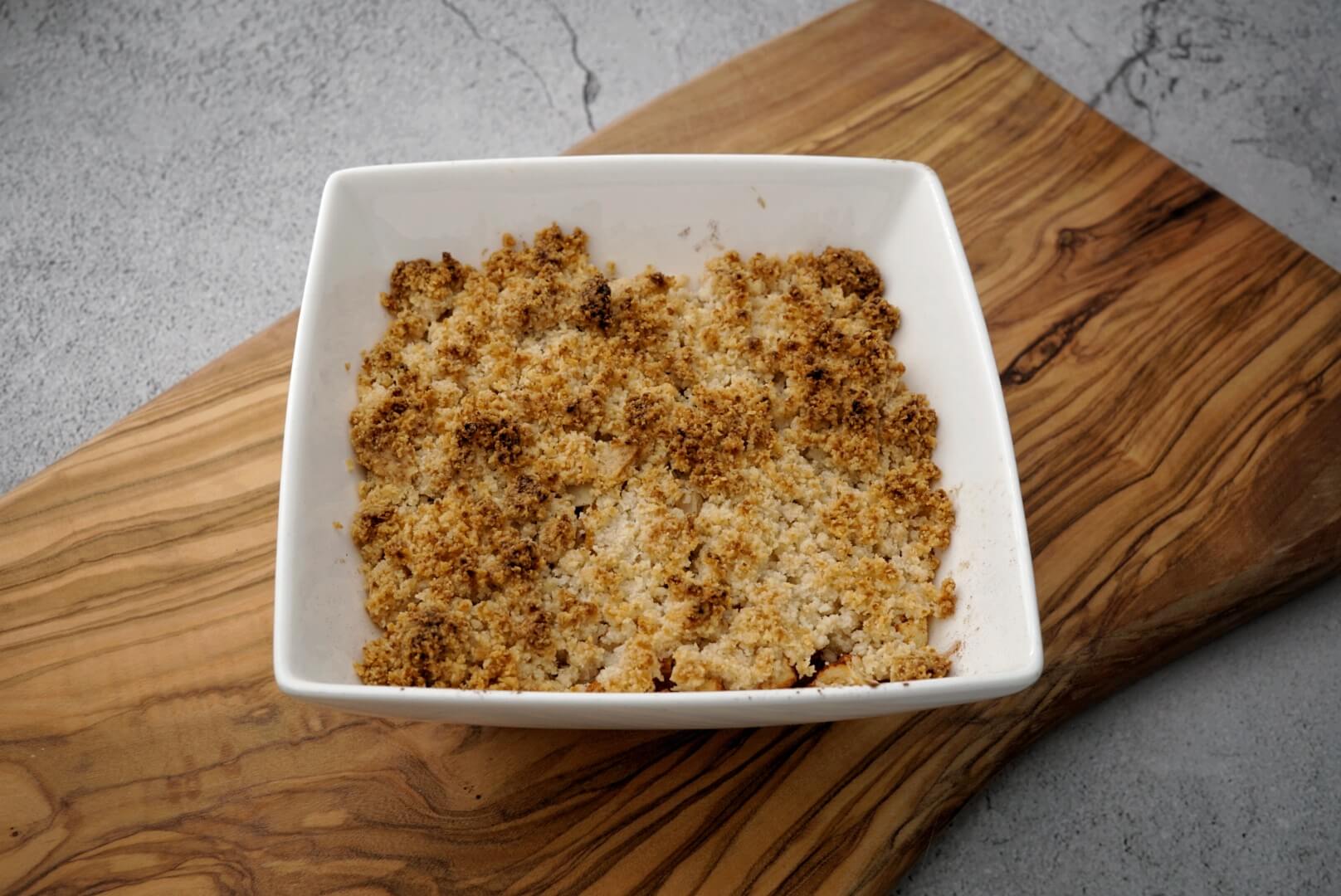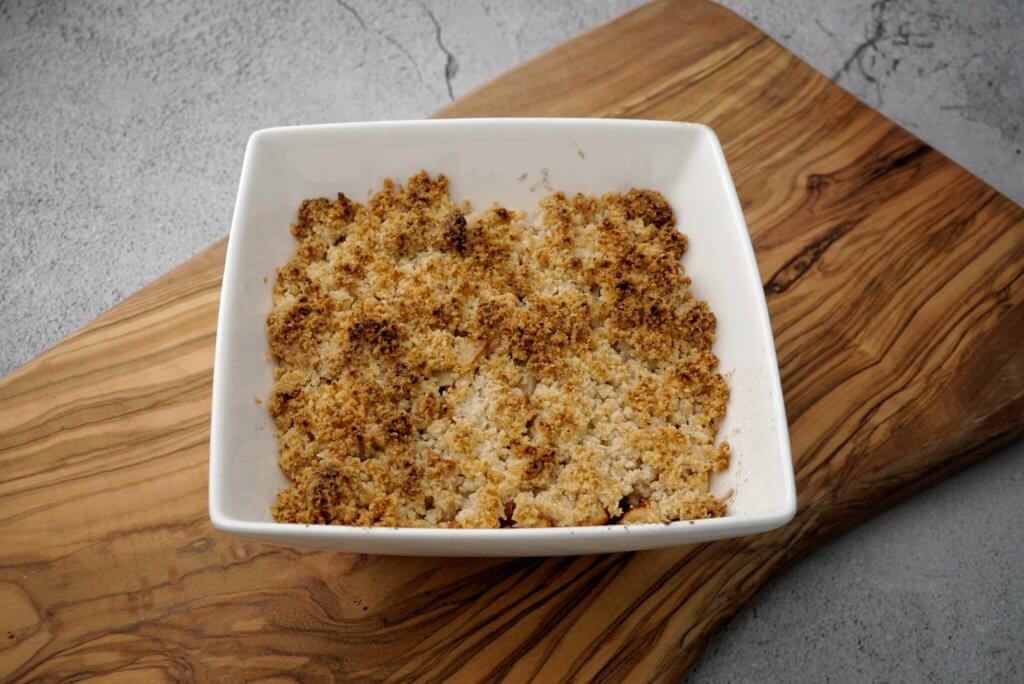 Why you will love this recipe
Easy to make
Only uses very few ingredients
Healthy
Can be eaten both for breakfast, as a healthy snack or as a healthy dessert
Recipe Ingredients
You will need the following ingredients to make this paleo apple crumble:
A sweet apple
Almond flour
Optional: almond flakes
Cinnamon
Coconut oil
Sweetener: some honey or erythritol sweetener
How to make paleo apple crumble: step by step
Peel the apple, remove the core and cut the apple in small cubes. Place the cubes in a small oven dish.
Sprinkle the apple cubes with cinnamon and add the almond flakes. Mix with a spoon until all apple cubes are covered with cinnamon.
Put the coconut oil in a microwave-proof cup and put in for 1 minute in the microwave at 650W or until fully melted.
Put the almond flour in a mixing bowl and add the coconut oil and sweetener. Mix with a spoon until you have a crumble-like texture. Cover the apple cubes with the crumble and bake in the oven for 25 minutes at 375 °F (190°C).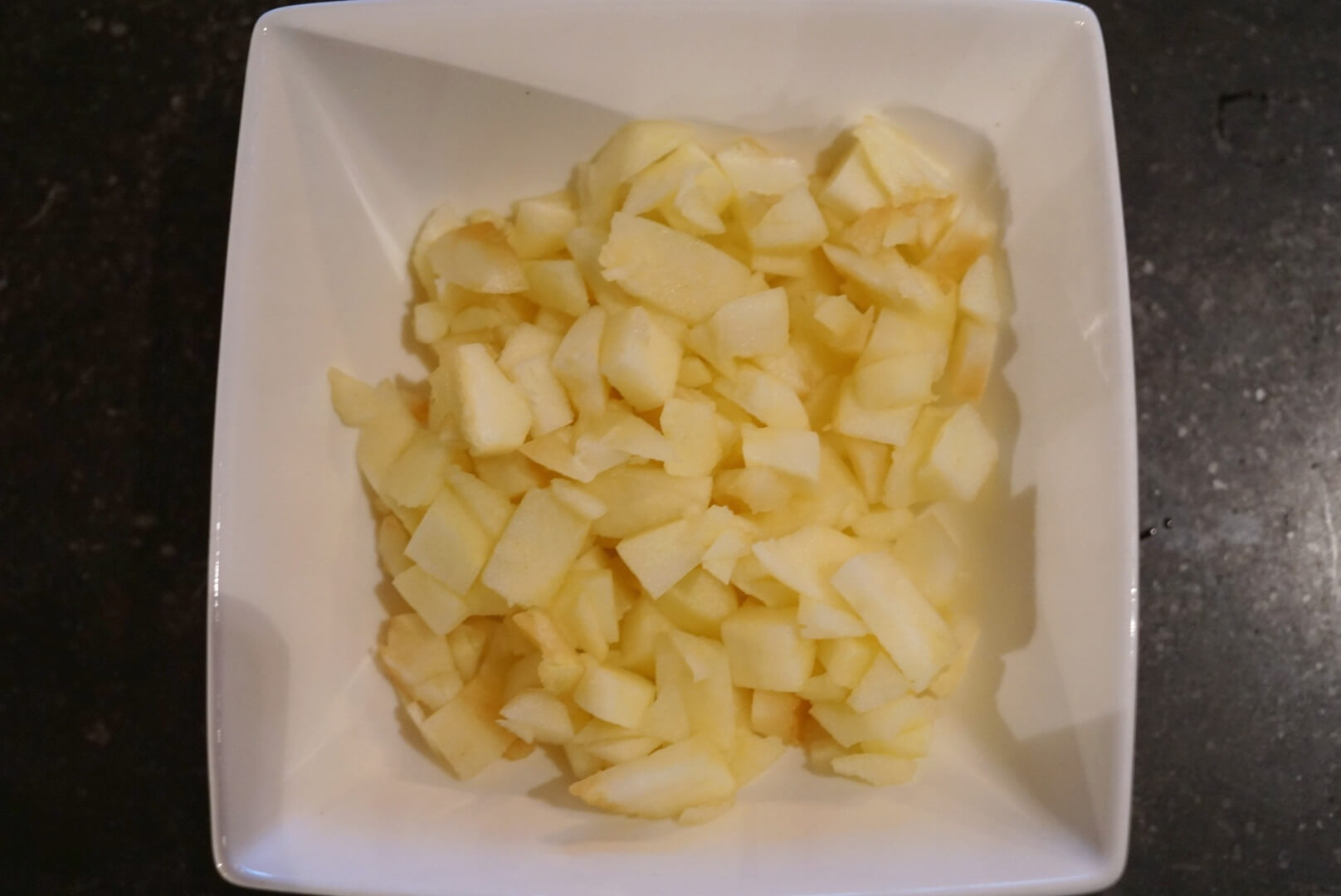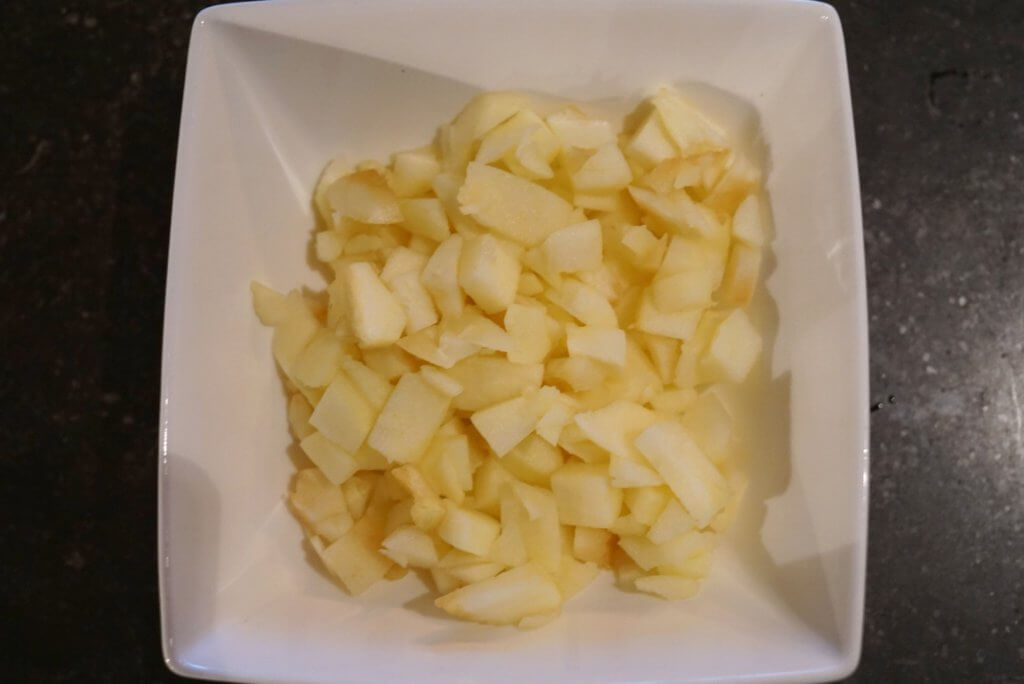 Recipe Tips & Tricks
Apple: cut the apple in small pieces. If your apple cubes are too big, then they won't get very soft in the oven
Storage, Reheating and Freezing
I wouldn't recommend to store and reheat this. This is a recipe for immediate consumption.
Additions & Substitutions
Apple: replace with any kind of fruit. I sometimes make a mix of apple, pear and banana
Frequently Asked Questions
Is apple crumble healthy?
It depends on the recipe. Some apple crumbles add a lot of sugar and will use flour for the crumble, which makes it less healthy. This recipe is sugar-free and gluten-free.
Can apple crumble be made ahead?
Not completely, you can prepare the apple crumble ahead, but I would not already bake it in the oven ahead. Only bake once you are ready to eat the apple crumble.
Can apple crumble be cooked in a microwave?
Technically, yes, but the crumble will be soggy so I don't recommend doing this.
Do you cook apples first for apple crumble?
If your apple cubes are small enough then I don't think this is necessary.