This Air Fryer Roasted Garlic is a delicious and healthy way to enjoy the flavor of roasted garlic. It's a simple recipe that comes together in minutes, and the result is a deliciously fragrant garlic that has a sweet and nutty flavor. Perfect for topping salads, pastas, or adding to your favorite recipes, this air fryer roasted garlic is sure to become a favorite!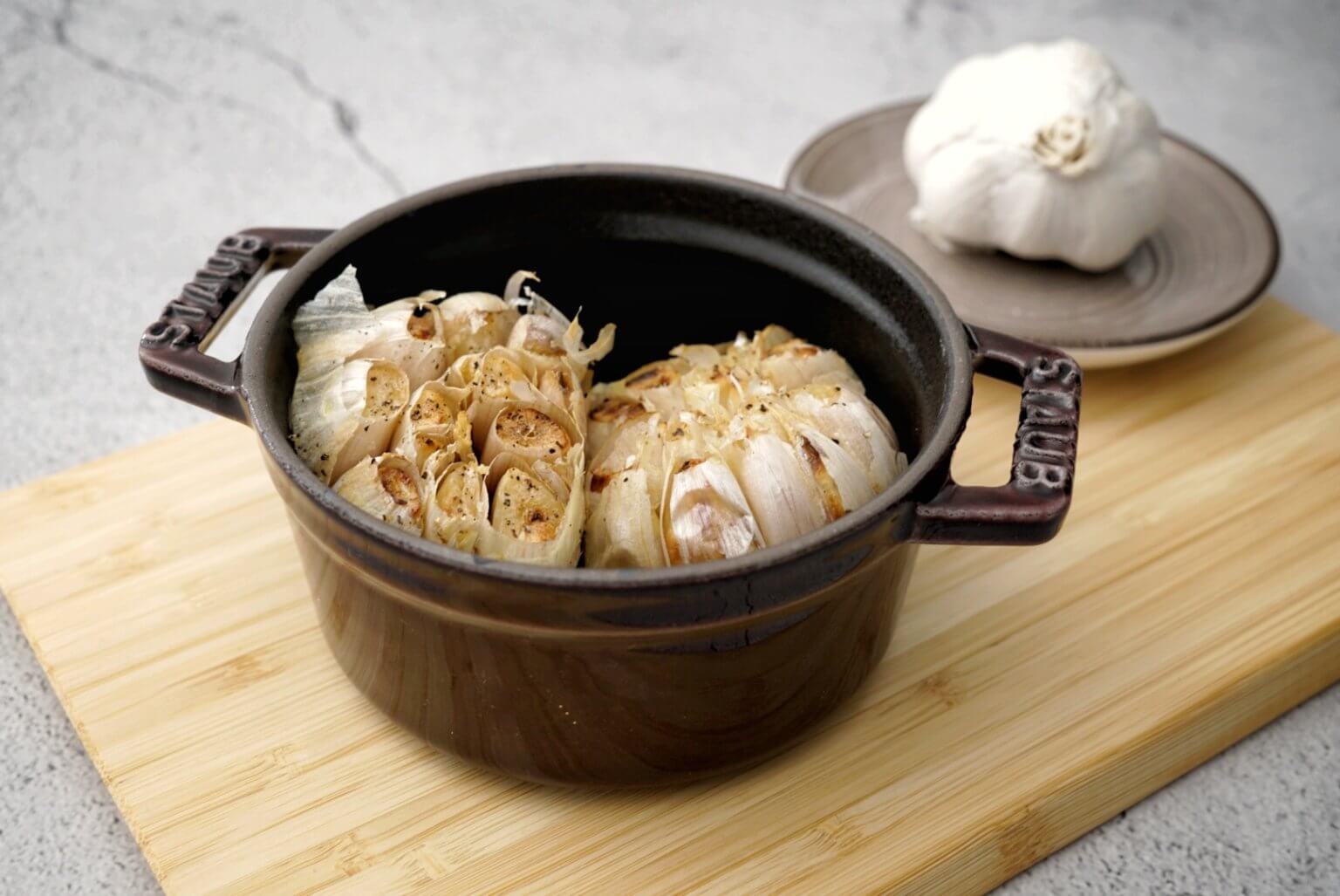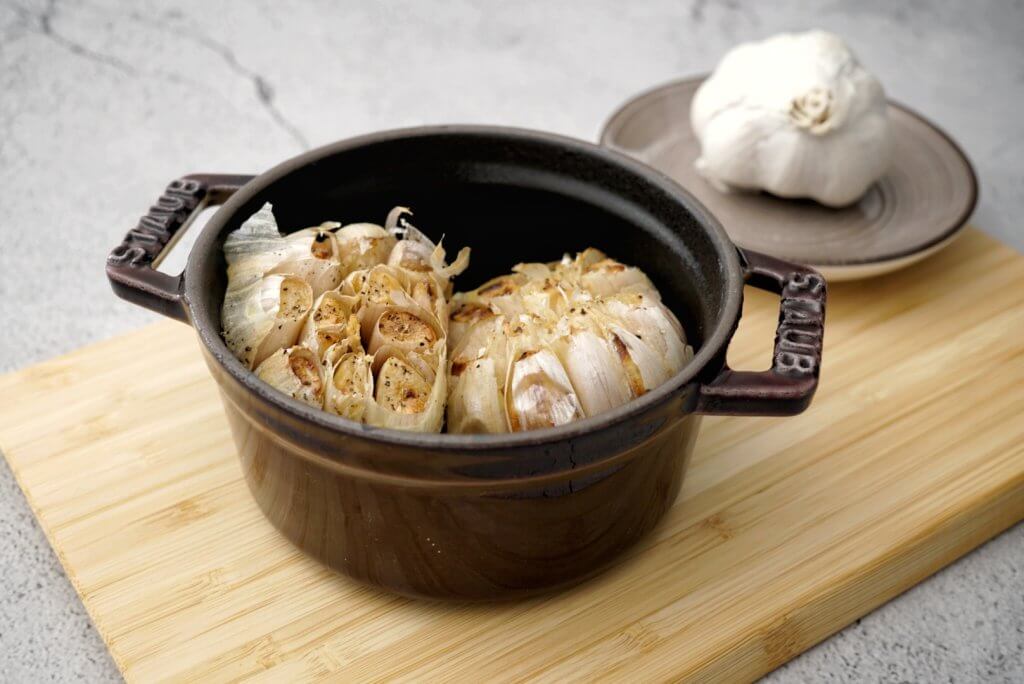 Why you will love this recipe
Easy
Amazing taste giver for many other recipes
Roasted garlic has a sweeter taste than unroasted garlic
If you are sensitive to raw garlic, you may find that you can tolerate roasted garlic
What to use roasted garlic for?
You can use this garlic as a spread on toasted bread or crackers
Use them for example on smashed baby potatoes
Use them to create garlic butter
Use them instead of raw garlic in this pesto recipe
Recipe Ingredients
You will need the following ingredients to make this air fryer roasted garlic:
An entire head of garlic
Olive oil
Salt and pepper
How to make air fryer roasted garlic: step by step
Cut the top off the head of the garlic and place it on a piece of aluminum foil. Close the foil up and around the garlic (so that your aluminum foil creates a cup around the garlic) and pour olive oil on top—season with salt and pepper. Close the ends of the foil over the garlic, creating a closed pouch.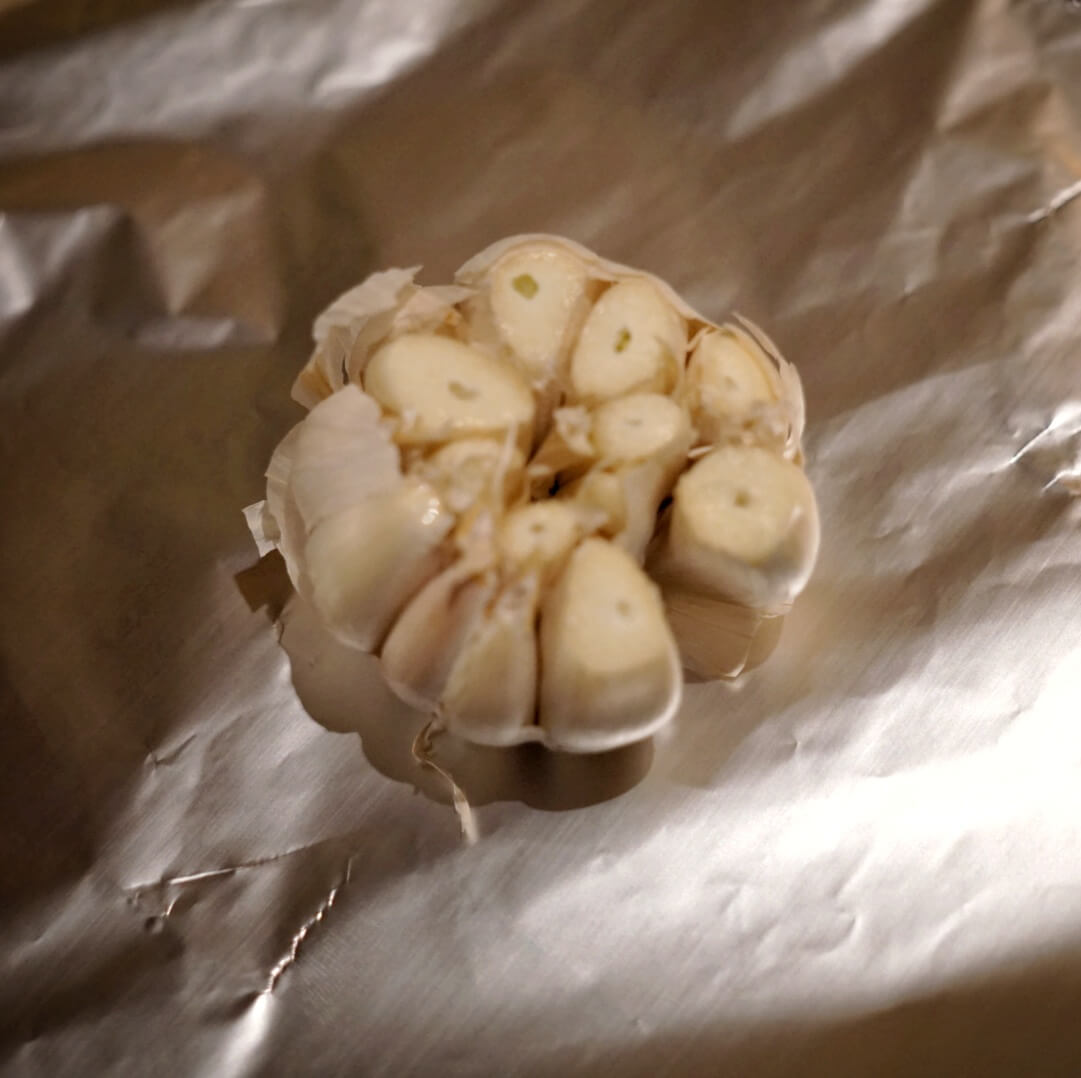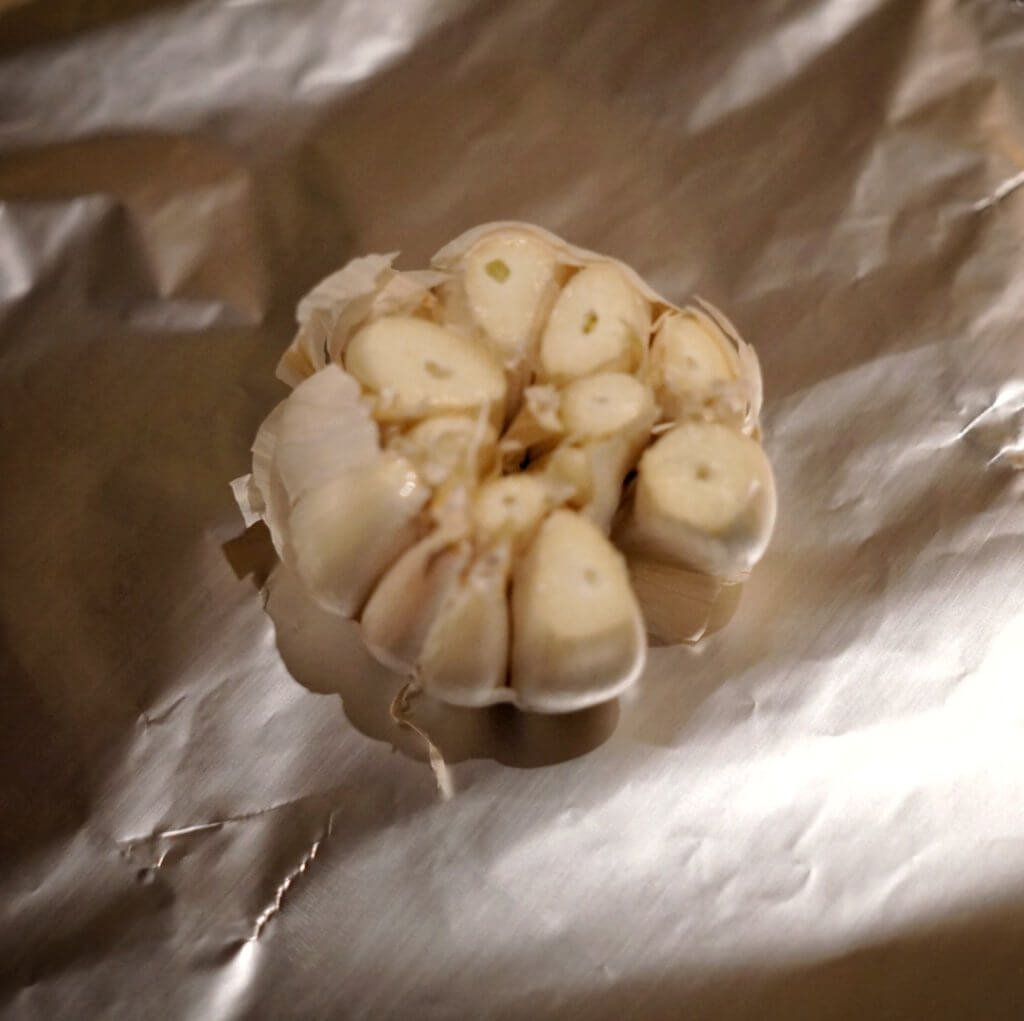 Roast in the air fryer for 30 minutes at 400 °F (200°C).
Be careful when you open the pouch as hot steam might escape!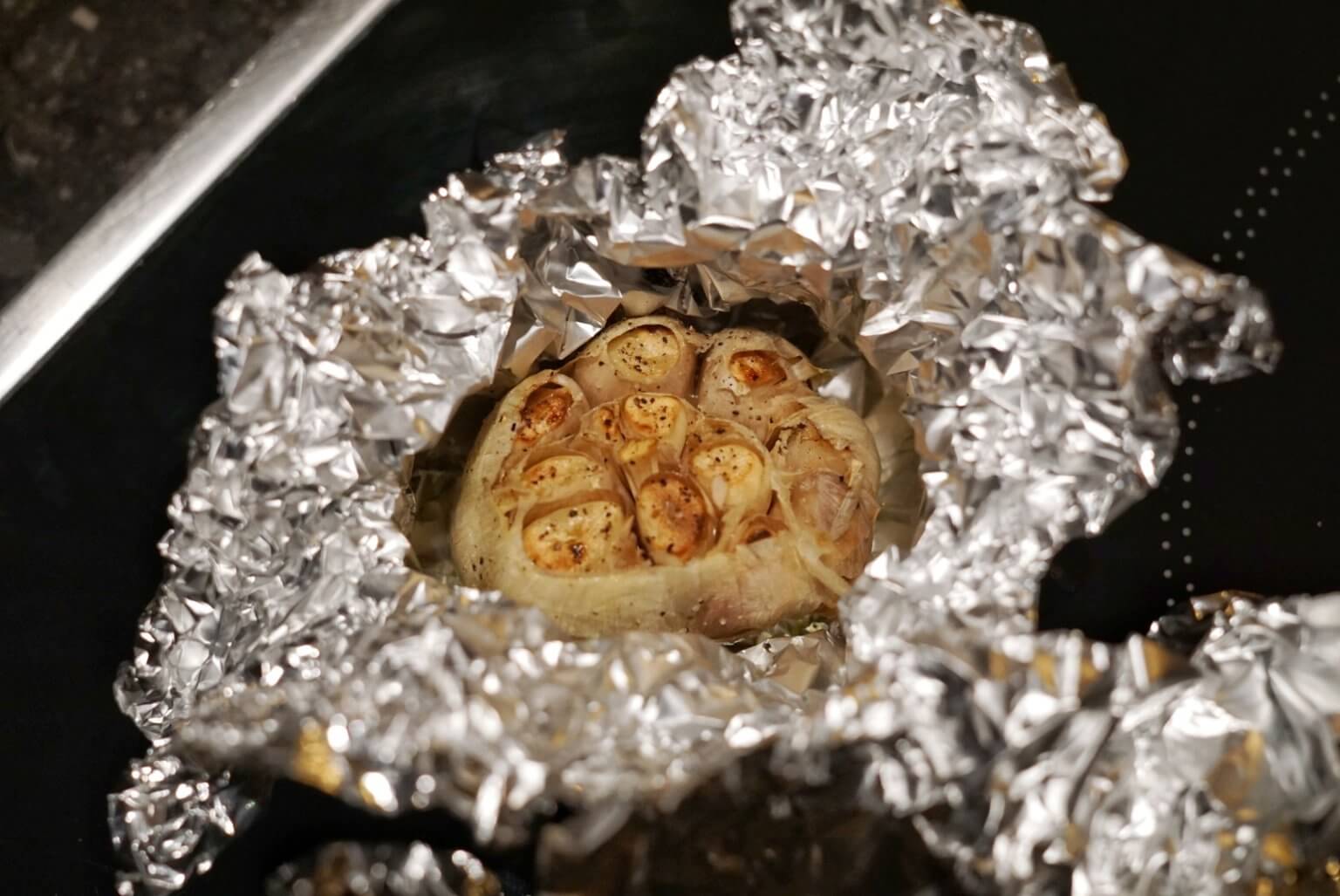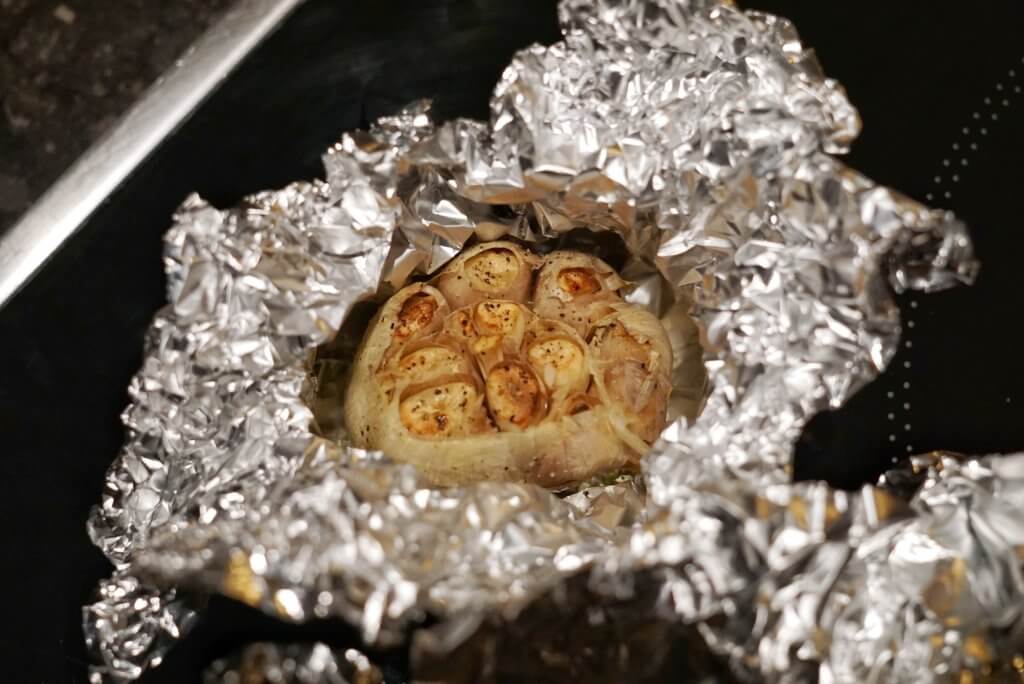 You can now easily spoon or squeeze out the garlic paste.
Storage and Freezing
Storage: Place the roasted garlic paste in an airtight container and cover with olive oil. The garlic must be completely submerged in olive oil. Prepared garlic has a risk for botulism so don't store it outside of the fridge! Use properly stored garlic within 2 weeks
Freezing: store up to 3 months in the freezer