This delicious and easy-to-make pesto with parmesan is the perfect way to add a burst of flavor to your favorite dishes. Made with fresh basil, parmesan cheese, garlic, olive oil, and pine nuts, this creamy pesto is perfect for tossing with pasta, spreading on sandwiches, or adding to soups and salads. Enjoy this homemade pesto for a flavorful and healthy meal!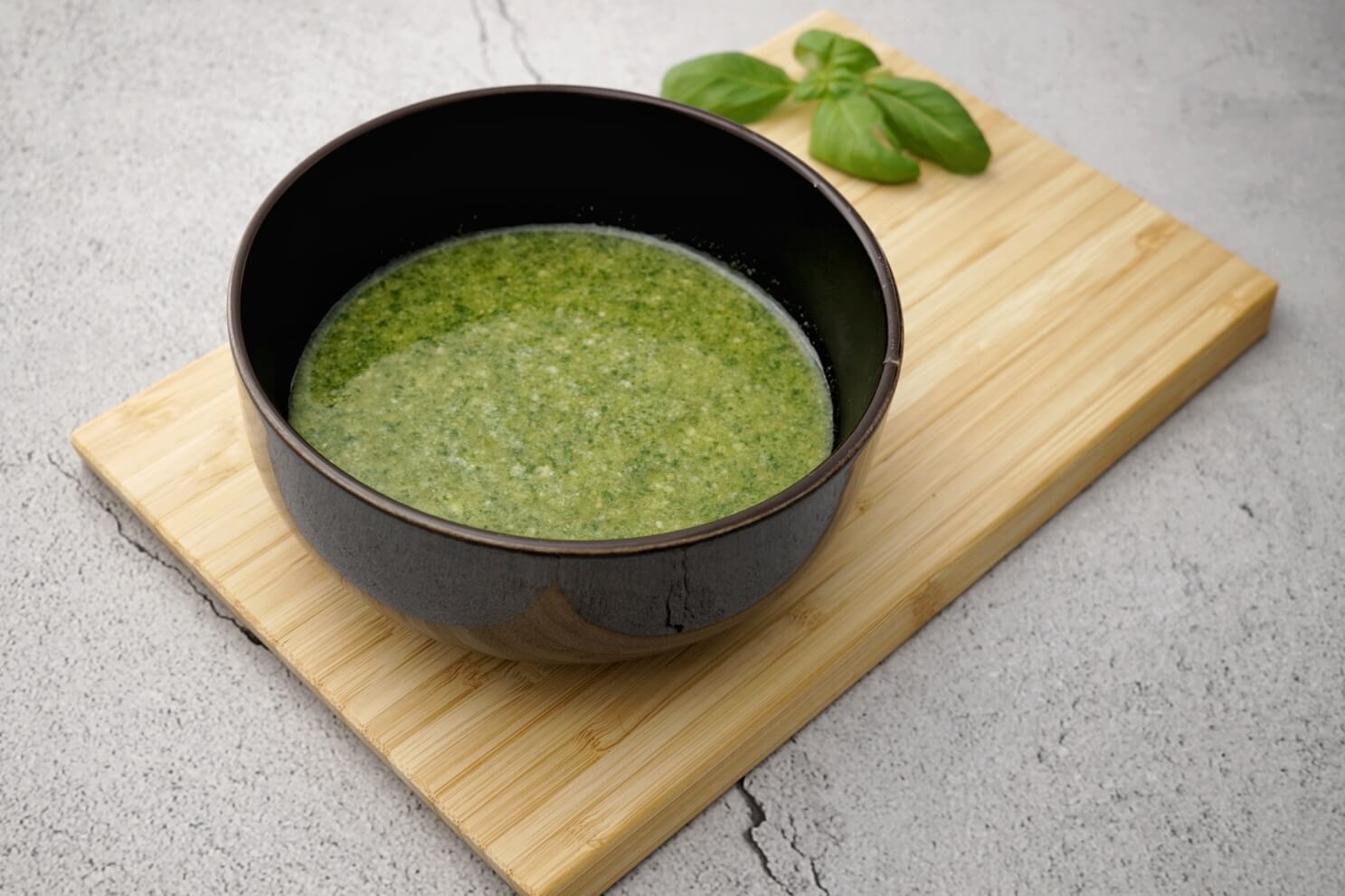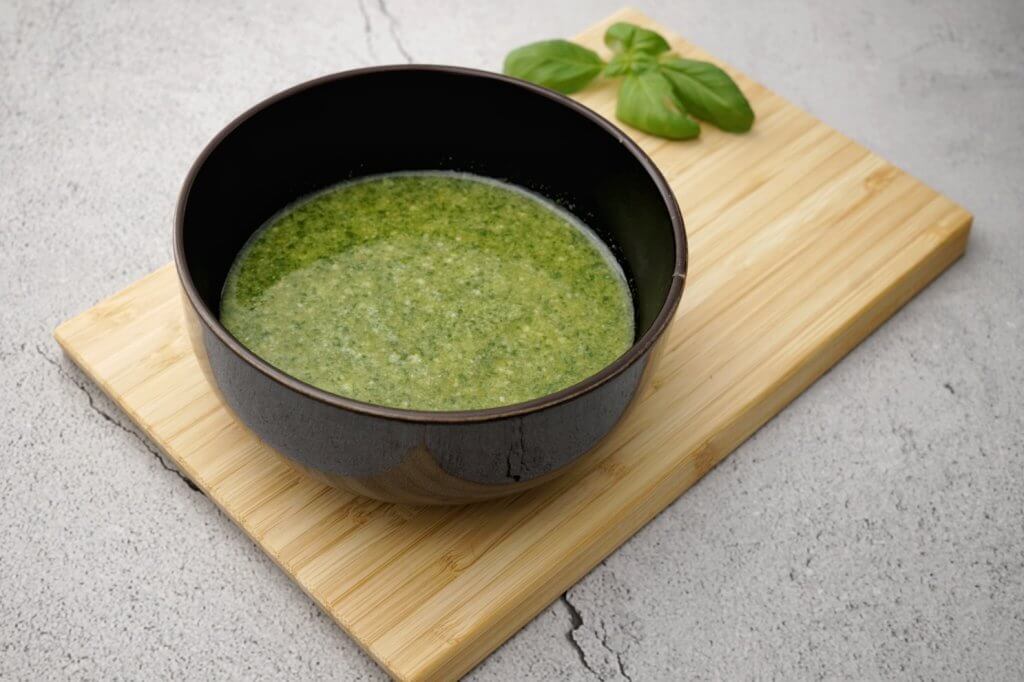 Try to use all the ingredients as fresh as possible.
I will explain a short version of this recipe for when you don't have much time. And a version of this recipe that requires a bit more work.
Why you will love this recipe
Super easy
Full with flavour
Recipe ingredients
Basil leaves: get you basil leaves as fresh as possible for this basil pesto recipe
Pine nuts
Garlic
Olive oil
Grated parmesan cheese: you can buy pre-grated parmesan in the supermarket, but I prefer to buy a block of parmesan cheese and grate it myself with my food processor
A pinch of sea salt
How to make basil pesto with parmesan – step by step
The quick version
Wash your basil, then add the basil, pine nuts, and garlic to a food processor and blend until the mixture is finely minced. Then slowly start adding the olive oil while the processor is still mixing. You can also add a bit of lemon juice if you want.
Stop the food processor and add the cheese and a pinch of sea salt. Very briefly, rerun the food processor, just enough for the cheese to mix well with the pesto.
Longer version
You will first roast the pine nuts and garlic for the extended version. Then you can follow all the directions mentioned in the previous chapter.
Recipe tips and tricks
Wash the basil under cold water!
Basil pesto with parmesan storage and freezing
Storage: press plastic wrap on top of the pesto and close the airtight container. You want to avoid the pesto getting in contact with the air as it could turn brownish. You can store this in the fridge for up to 5 days
Freezing: fill ice cube trays with the pesto and put it in the freezer. Once fully frozen, pop the frozen pesto cubes into a freezer bag for further storage.
Additions & Substitutions
Pine nuts: pesto is traditionally made with pine nuts, but as these can be pretty expensive, you can replace them with walnuts or cashew nuts.
Parmesan: you can use the following cheeses as substitutes: Pecorino Romano, Manchego, Asiago, Queso Fresco, Cotija, Halloumi, Gruyere, or Gouda.
Vegan basil pesto: if you want to completely leave out the cheese, then use some nutritional yeast instead.
Other Pasta SAUCE recipes that you will love
Pairs well with
Basil Pesto with Parmesan Recipe Card