I love eating chicken breast as it's a healthy, low-fat, high-protein meat. But chicken breast can quickly turn out very dry and difficult to chew on. My absolute go-to for tender chicken breast is to bake it in the oven. It takes more time than when you bake it in a pan, but the result is worth it!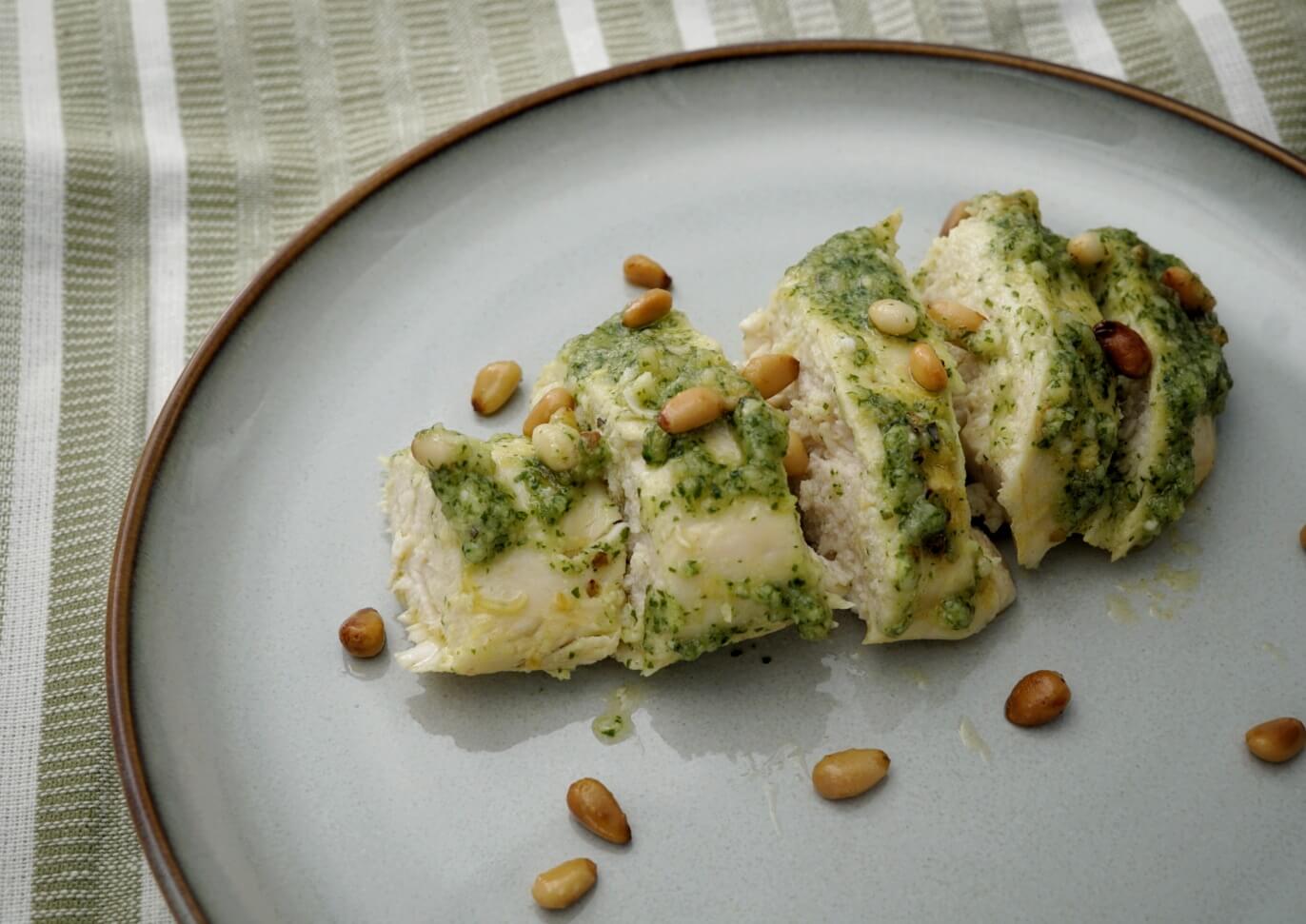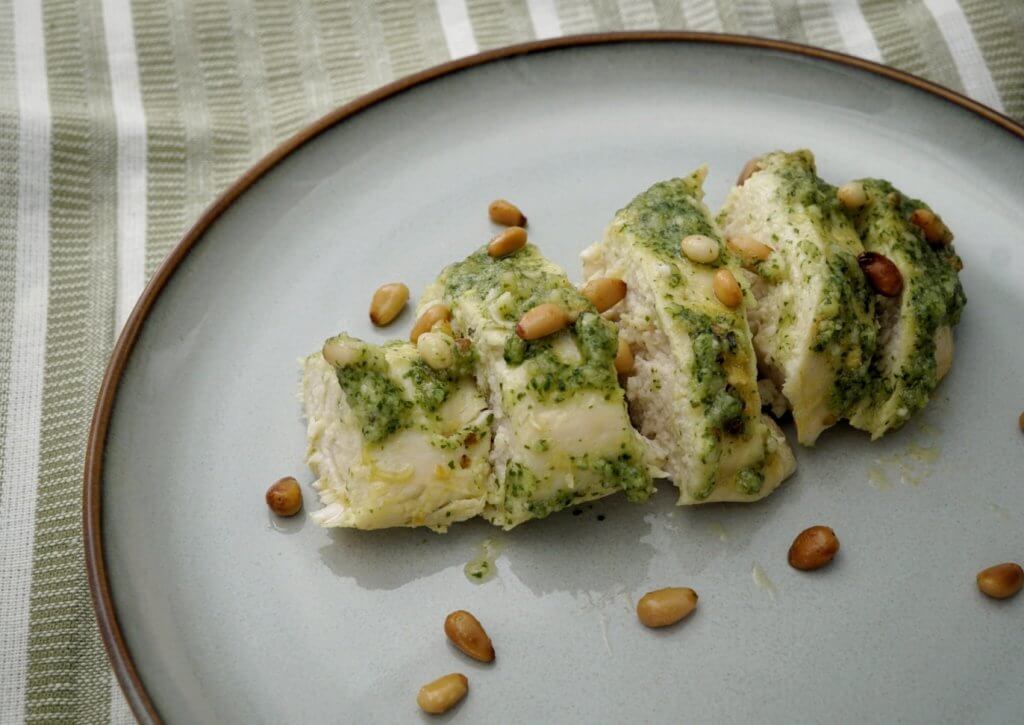 There are indefinite ways that you can marinade your chicken for in the oven. The critical ingredient is lemon juice, as this will tenderise the chicken.
You'll need to marinate your chicken breast for at least 4 hours. You could even already marinate your chicken the evening before.
As you can see in my picture, I use a silicone reusable 'zipper' bag to marinate my chicken. I have several sizes of these, which are so practical in the kitchen. I recommend Stasher bags. I have had them for a while now, and I love them!
Check out this recipe to make your own pesto that you can use for this recipe.
Recipe Variation
You can make the recipe as described in the recipe card below. But you could also make a variation where you don't add the pesto before putting your chicken breasts in the oven. And just add a dash of pesto afterwards to provide extra taste.
When you add pesto before putting the chicken in the oven, I would recommend using store-bought pesto. Fresh-made pesto has a massive amount of taste, so I would recommend only adding it after your chicken is done.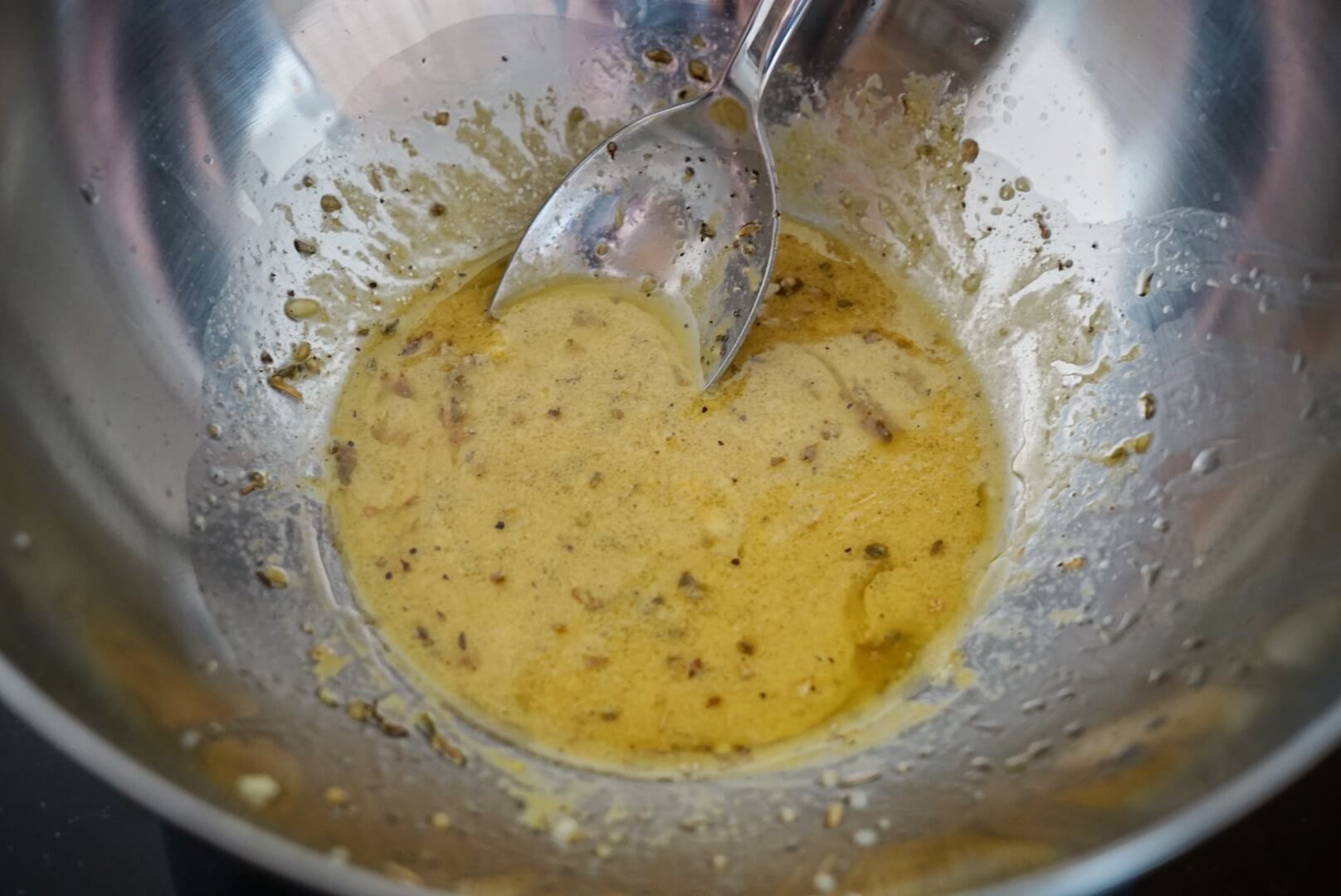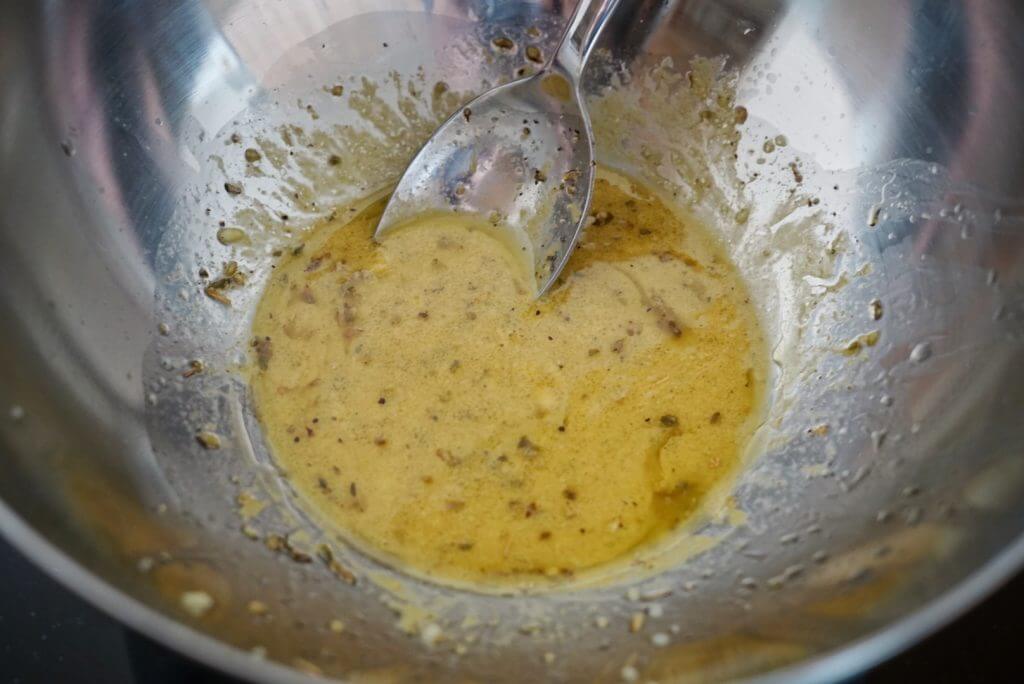 Side dishes this tender chicken breast goes well with