These Blueberry Low Carb Muffins are bursting with fresh blueberries and are made without sugar or grains. They are packed with protein and healthy fats, making them a great snack or breakfast option. Enjoy these delicious muffins guilt-free and without the added sugar.
We use the low-carb muffin base recipe as our starting point for these low-carb blueberry muffins.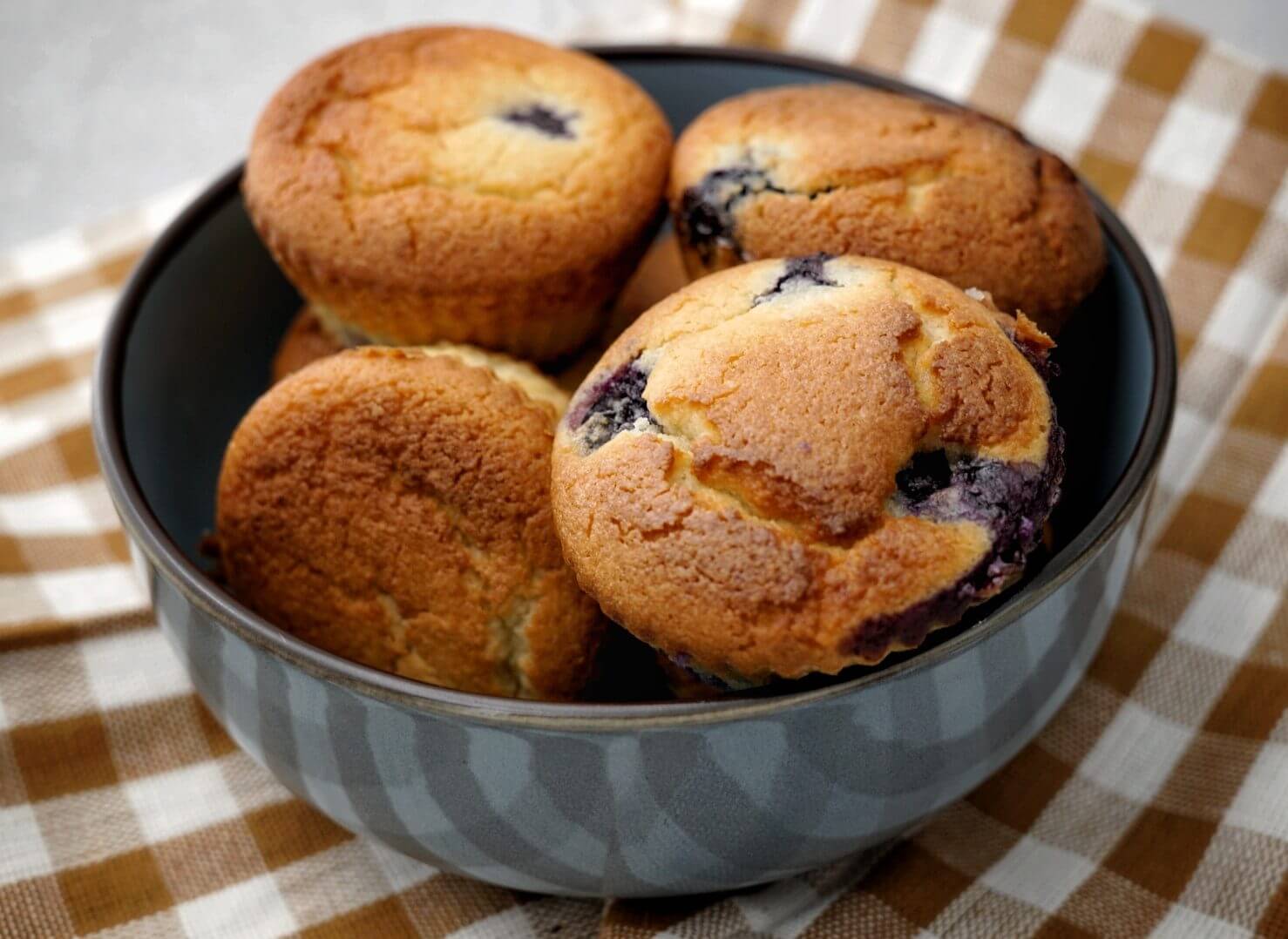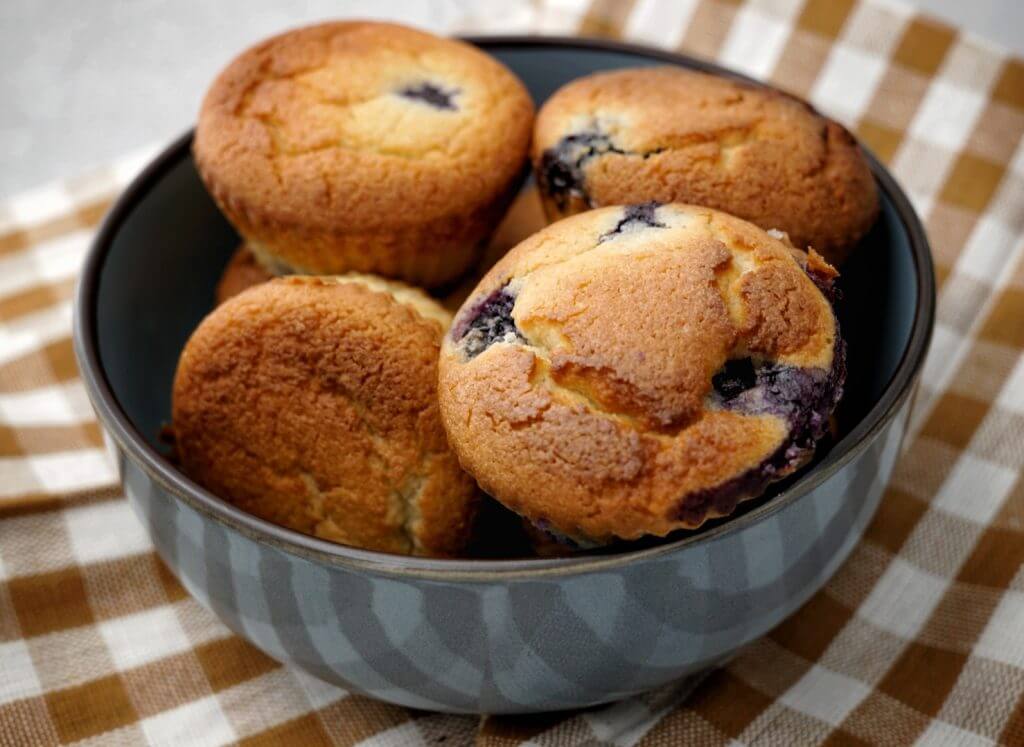 Why you'll love this low carb blueberry muffins recipe
Easy to make
Moist and tender texture
Ready in 30 minutes
The blueberries make it less 'boring' than plain vanilla muffins
Recipe Ingredients
You can find the exact quantities in the recipe card at the bottom of this post.
Almond flour: buy almond flour with a fine texture
Erythritol sugar replacer: get an erythritol-based sugar replacer that has a 1-to-1 conversion rate with sugar. This means that 100g of erythritol sugar replaces 100g of sugar. The one I use has a bit of stevia added to reach this ratio.
Baking powder: this will make your batter rise while baking
Sea salt
Coconut oil: to make the recipe lactose-free and paleo.
Unsweetened almond milk
Eggs
Vanilla extract
Blueberries: it's recommended to use frozen blueberries, but you can also use fresh ones
How to make low carb blueberry muffins – step by step
These blueberry muffins are very easy to make. I use a food processor to make these, but you can also use a mixer or a hand mixer.
First, place all the dry ingredients (except the blueberries) in a bowl and mix them. With a food processor you can do this in the food processor bowl. With a mixer, I would mix them with a spoon by hand.
Melt the coconut oil. I always do this in the microwave; for 1 minute at 650W.
Add in all the wet ingredients and mix until the batter has a smooth texture.
Carefully mix the blueberries with the batter, use a spoon for this. Put the batter in muffin papers in a muffin baking tin and bake at 360°F (180°C) for 25 minutes.
Recipe Tips & Tricks
Storage
You can store them for up to 4 days in an airtight container. Cover the muffins with a paper tower and also place a paper towel between each layer of muffins.
Additions & Substitutions
This low carb blueberry muffins recipe contains multiple ingredients that could be substituted:
Sweetener: you can also use normal sugar or coconut sugar
Coconut oil: you can also use normal butter
Unsweetened almond milk: replace with any other milk
Other muffins that you will love