Vegan Marzipan is a delicious and healthy alternative to traditional marzipan. This marzipan recipe uses almond flour, sugar, and golden syrup, making it completely vegan and free from any animal-derived ingredients. It has a rich, sweet flavor and can be used for baking, decorating cakes, or just enjoying on its own. With its creamy texture, it's sure to be a hit with everyone!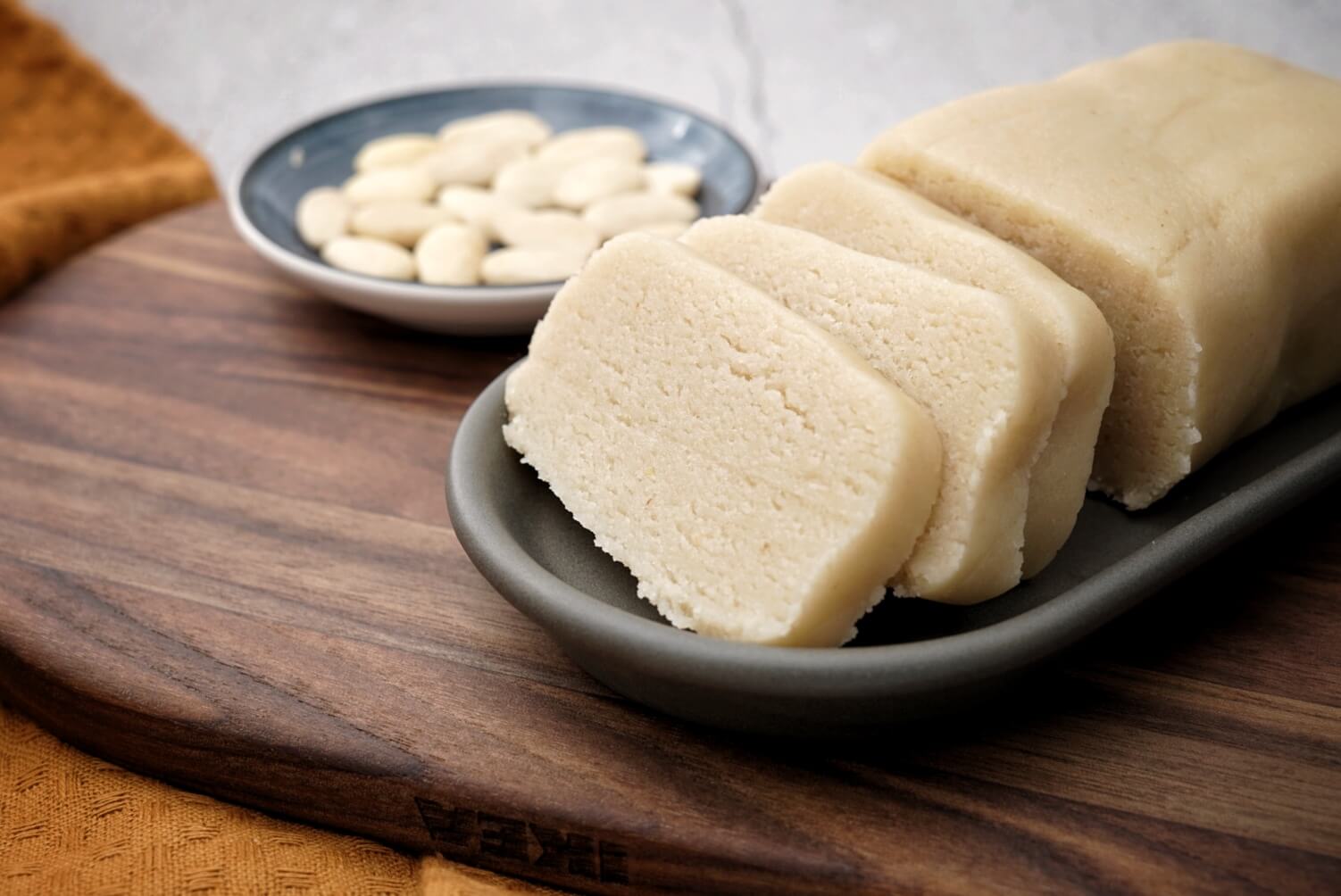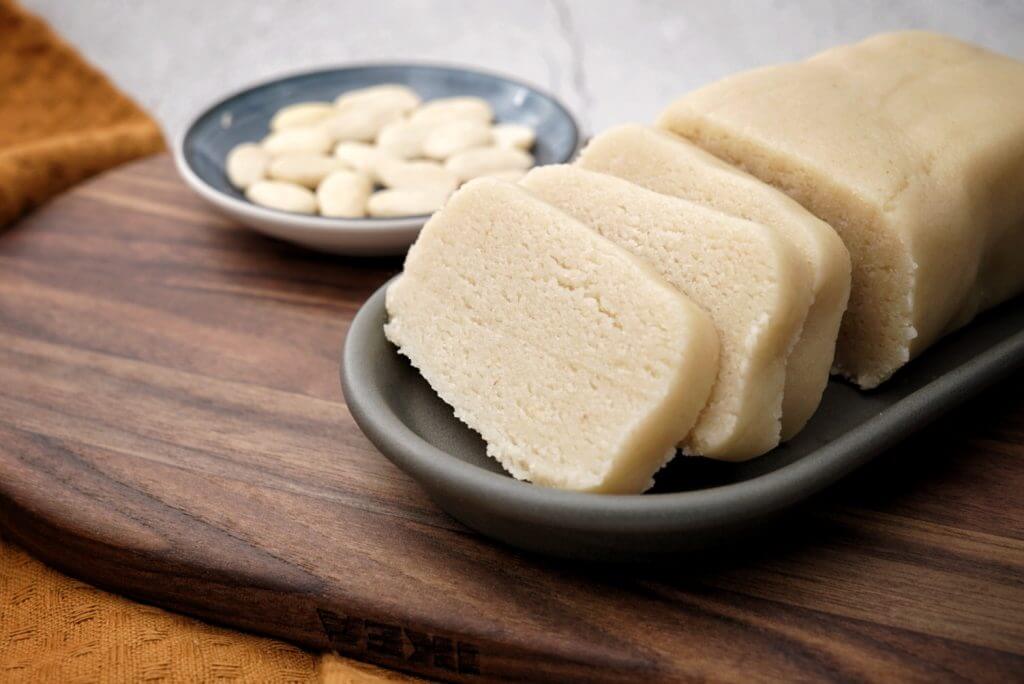 When you make homemade marzipan yourself, try to go for good-quality ingredients. Marzipan is typically rich in sugar, but when you make it yourself, you can substitute it with a powdered sugar sweetener.
Erythritol is a safe one to use when you have diabetes, as it does not affect your glucose or insulin levels. Because erythritol can leave a bit of a strange aftertaste, we're going to make the erythritol version much less sweet to avoid this from happening.
Why you will love this recipe
Homemade marzipan is a super delicious treat
Very easy to make
Very fast to make
Recipe Ingredients
You will need the following recipes to make this vegan marzipan:
Blanched almonds flour: go for a finely ground almond flour
Powdered sugar: it's important to use powdered sugar, also known as icing sugar, instead of granulated sugar
Almond extract
Rose water: make sure that you buy food grade rose water!
Golden syrup
How to make marzipan – Step by step
Add the almond flour and the powdered sugar or erythritol to your food processor and pulse a few times to mix both ingredients and remove any lumps.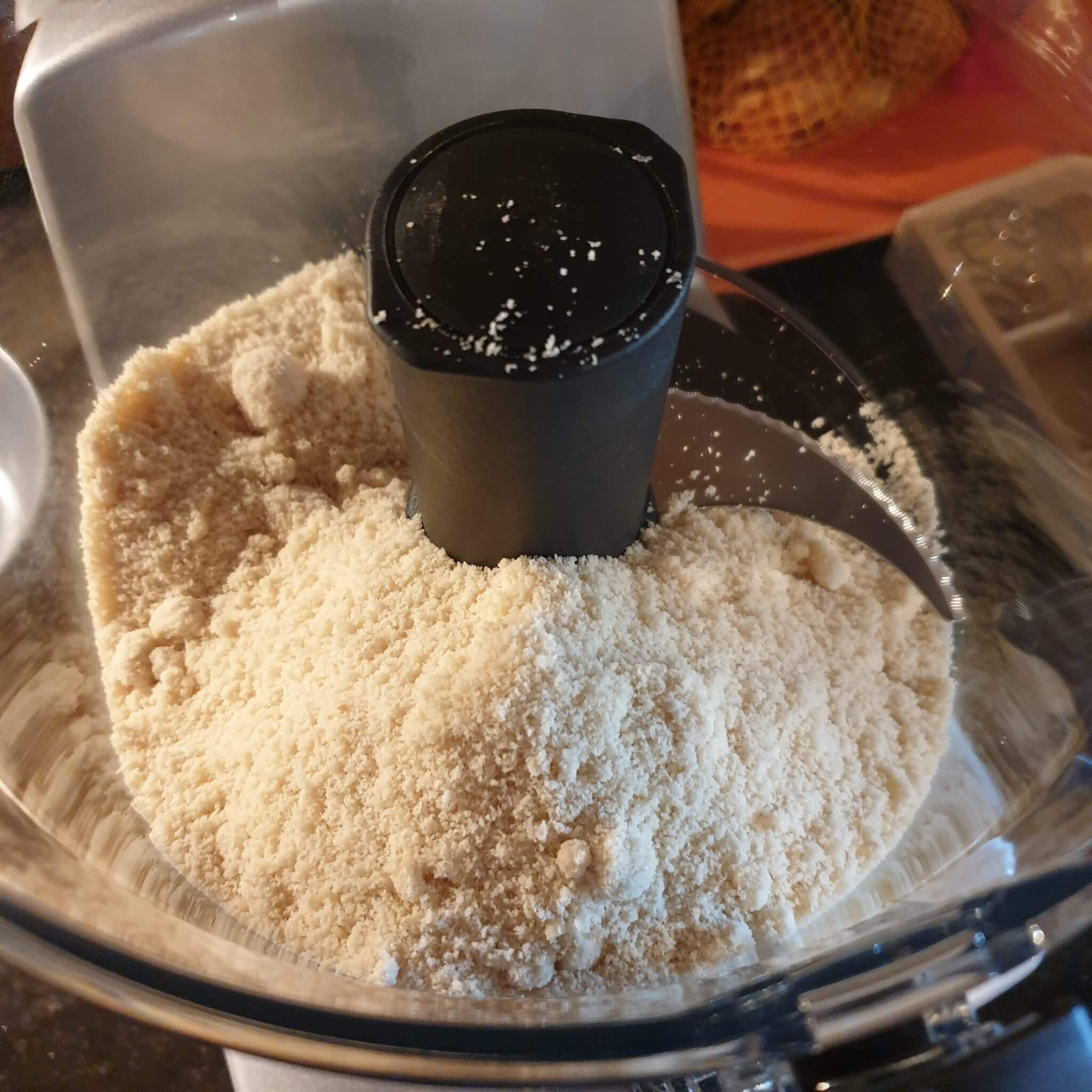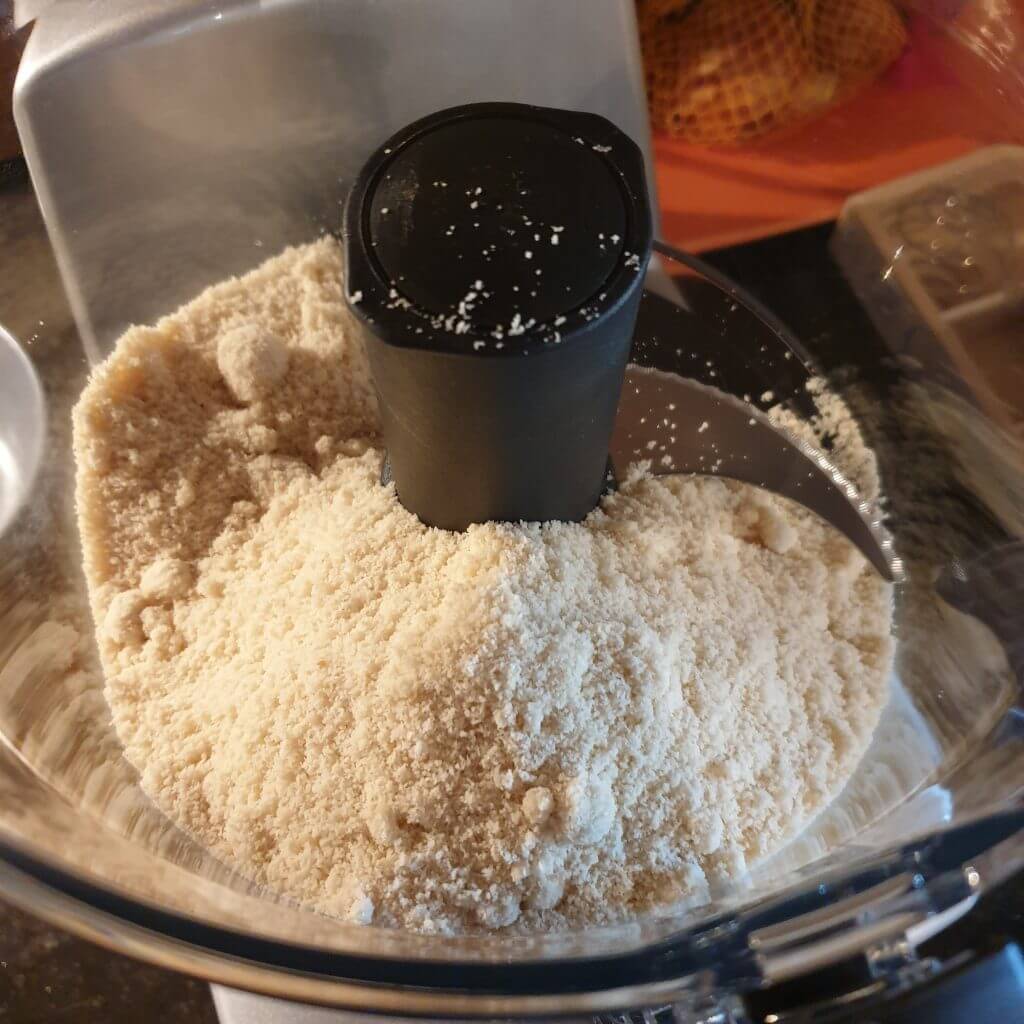 Add the golden syrup, almond extract, and rose water. Turn on your food processor until you get a firm mass.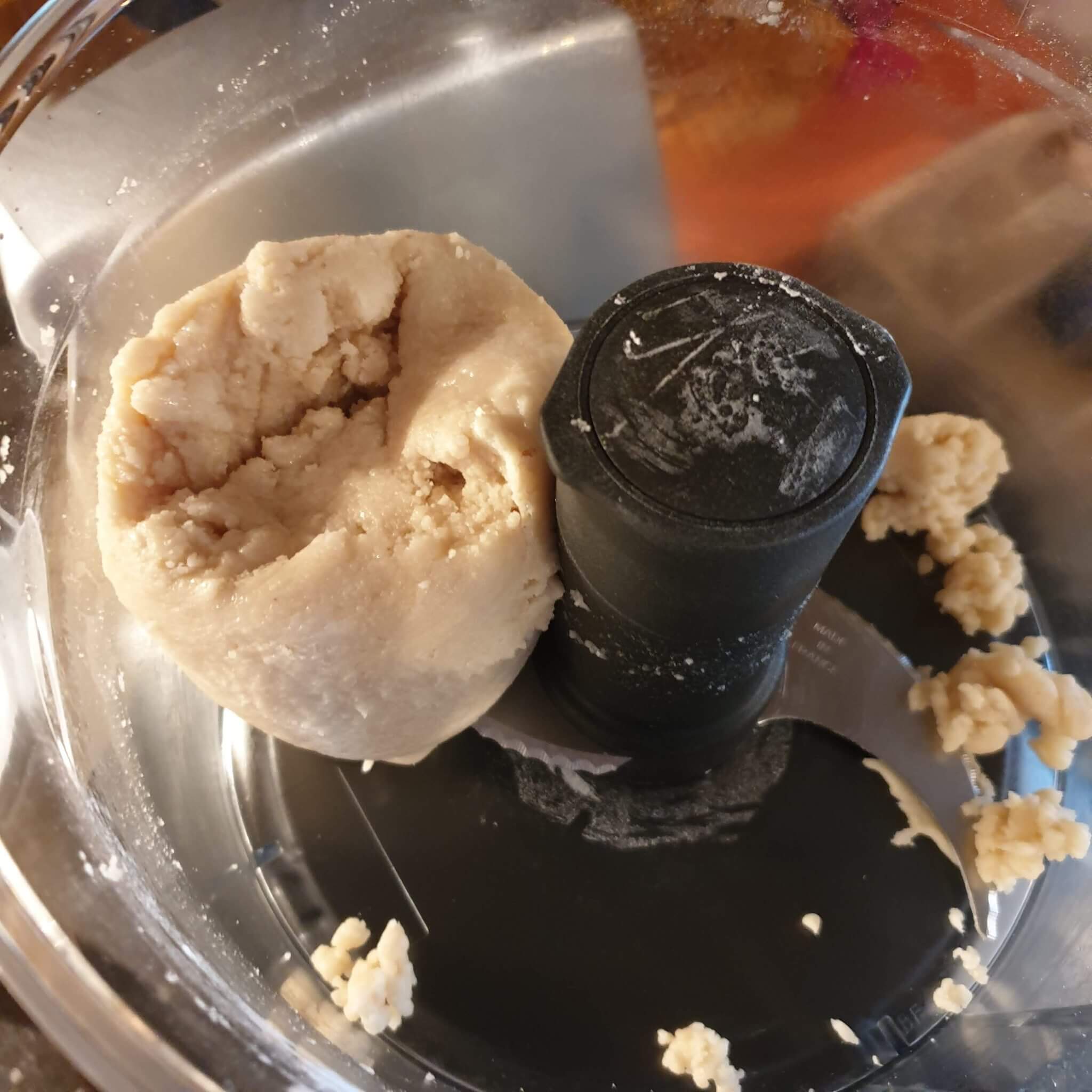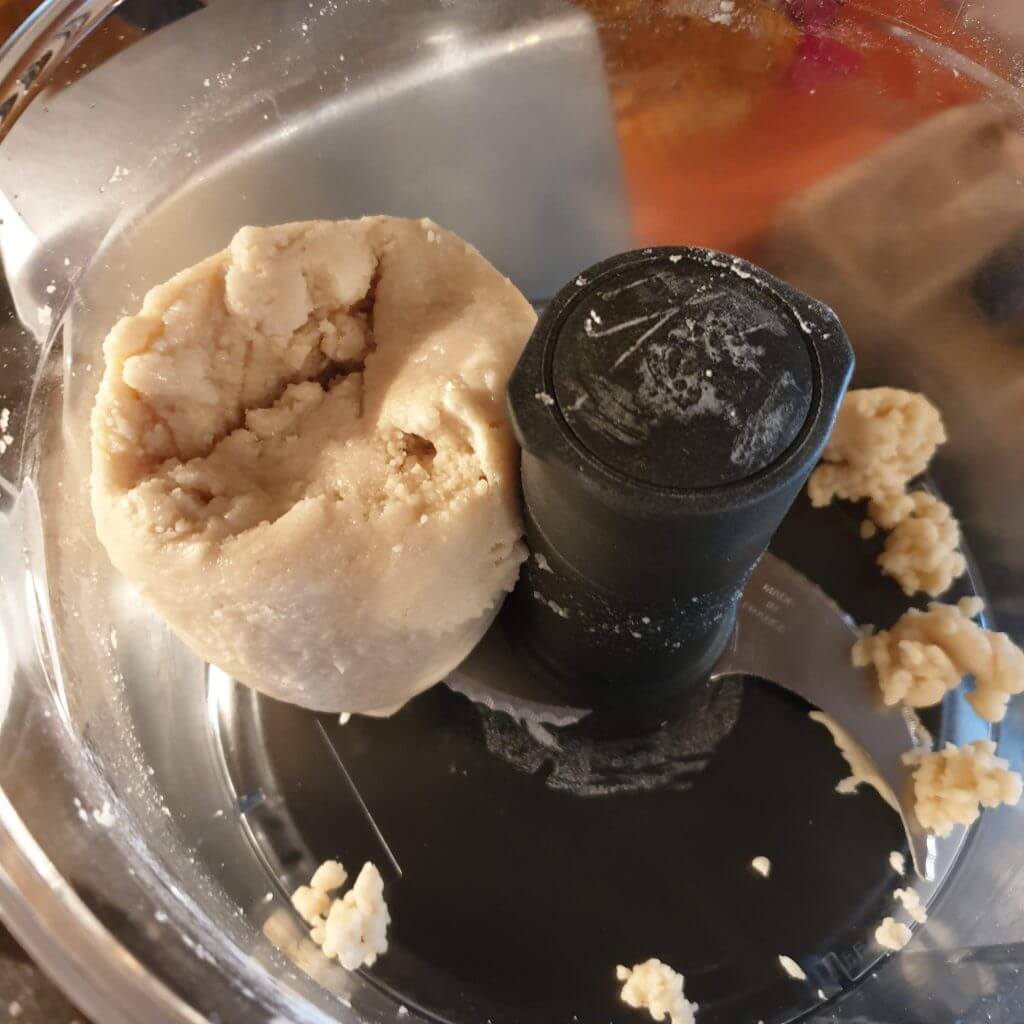 If you prefer your homemade marzipan to become denser, you can always add more almond flour. But remember that the marzipan will become less soft when it is in the fridge than it is now.
Take out the marzipan dough and kneed it a few more times with your hands. Form it in the shape you prefer, wrap it up in plastic wrap. The marzipan will get denser once stored in the fridge but you can enjoy this German treat right away!
Enjoy your homemade marzipan!
Additions & Substitutions for this marzipan recipe
Powdered sugar: if you want a sugar-free marzipan, then replace the sugar with erythritol powdered sugar. My marzipan got a bit of a funny aftertaste when I replaced the sugar with the same amount of erythritol replacer, but that could be caused by the brand of powdered erythritol I used. Because of this, I prefer to make a less sweet version where I use 100g of sugar replacer instead of 180g. I'd love to hear in the comments what your experience is with using erythritol.
Golden syrup: to keep things vegan, you can also replace this with any other syrup like corn syrup or agave syrup. If you want to make the traditional marzipan recipe (non-vegan), egg white is used instead.
Almond paste: If you want to turn this marzipan recipe into an almond paste recipe, then reduce the amount of blanched almonds flour you use with 25%. So you will use 150g or 1,5 cups of almond flour.
Chocolate: pour some melted chocolate over the marzipan to get a 'chocolate crust'. Marzipan combines very well with dark chocolate
Cocoa powder: roll your marzipan into small balls and cover them with cocoa powder.
Frequently asked questions
Is marzipan the same as almond paste?
No, almond paste is much softer, which makes it easier to work with as filling and is used in baking. The recipe to create almond paste is similar, but you use a much lower amount of almond flour.
Is marzipan the same as fondant?
No, fondant doesn't contain almond flour.
Can you use marzipan like fondant?
You can color marzipan and roll it out to cover cakes with it, but it will look different as marzipan is more coarse. Back in the days when I used to decorate cakes, I would first add a thin layer of rolled marzipan on top of a cake and then add a final layer of fondant. Doing this resulted in a bump-free layer of fondant.
How do I make almond paste?
If you want to turn this marzipan recipe into an almond paste recipe, then reduce the amount of almond flour you use with 25%. So you will use 150g or 1,5 cups of almond flour.