Are you looking for a delicious vegan alternative to the classic Italian hazelnut spread Nutella that is easy to make? Then look no further! Vegan chocolate Nutella is here, and it's absolutely delicious. This vegan chocolate spread tastes like the original but without animal products or by-products. This cruelty-free version is made with almond milk, erythritol sugar replacer, organic cocoa powder, and roasted hazelnuts. The vegan chocolate Nutella has zero sugar content, making it a healthier alternative. Aside from being vegan, this product is also gluten-free and dairy-free. So whatever your dietary requirements are, you can enjoy this tasty treat guilt-free!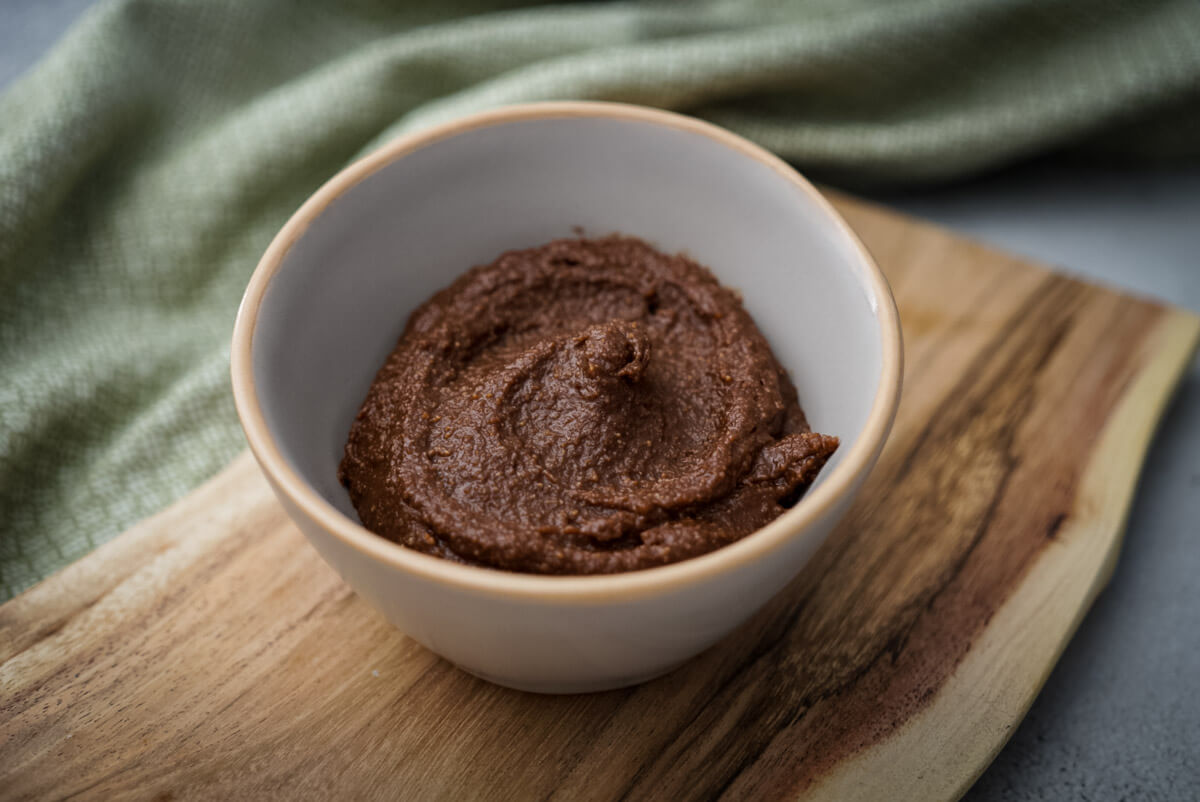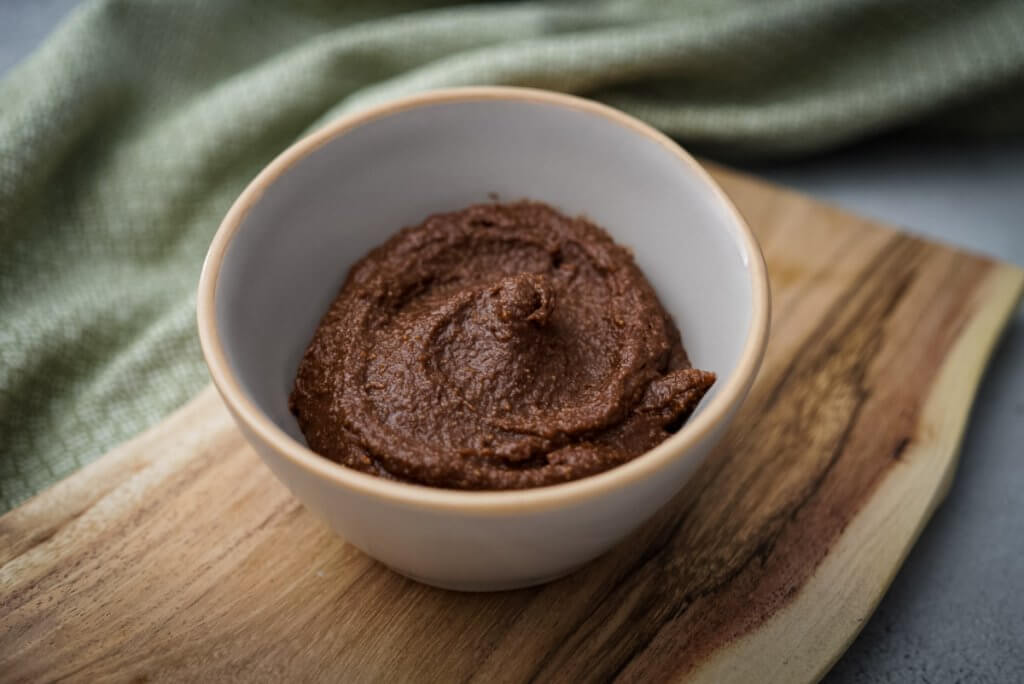 Why you will love this recipe
This vegan chocolate spread is a delicious and nutritious alternative to traditional Nutella. It's made with natural, plant-based ingredients, so it's healthier for you and the environment. Here are some reasons why you'll love this vegan Nutella:
It contains no artificial ingredients or preservatives, only organic, vegan ingredients.
Its rich, creamy texture and hazelnut flavor make it a delicious substitute for regular Nutella.
It's low in sugar and calories compared to traditional store-bought Nutella.
It's free of dairy products and cholesterol, making it an ideal choice for those who are lactose intolerant or on a restricted diet.
It's dairy-free, gluten-free, soy-free, and nut-free options available so everyone can enjoy this delicious spread.
You can use it as an easy way to add healthy plant-based fats to your meals.
Vegan Nutella is a fantastic alternative to traditional Nutella that will satisfy your sweet tooth without the guilt!
Recipe Ingredients
You will need the following ingredients to make this vegan chocolate spread:
Hazelnuts: these need to be roasted and peeled. If you can't find roasted and peeled hazelnuts in the supermarket, then you can roast and peel them yourself.
Cacao powder: use pure, sugar-free cocoa powder
Erythritol sweetener
Salt
Almond milk
How to make vegan chocolate spread: step by step
Roasting and peeling the hazelnuts
If you cannot buy already roasted and peeled hazelnuts in the supermarket, then you can do this yourself. Preheat the oven at 400°F (200°C). Place the hazelnuts on a baking sheet and roast them in the oven for 6-8 minutes until they begin to brown.
Place the roasted hazelnuts on a kitchen towel and rub them together to get the hazelnut skins off. You can also use a paper towel to do this.
Making the chocolate hazelnut spread
Place the hazelnuts in a food processor or blender, and blend until the hazelnuts start to release their oil and form a hazelnut butter. You can either blend until this point if you want a vegan chocolate spread with some little chunks in it, or you can blend until it forms a smooth paste if you want a super smooth homemade chocolate spread. For a smooth result, blend for at least 2 minutes.
Add the rest of the ingredients (cacao powder, almond milk, salt and erythritol) and blend again until everything is smooth and mixed together.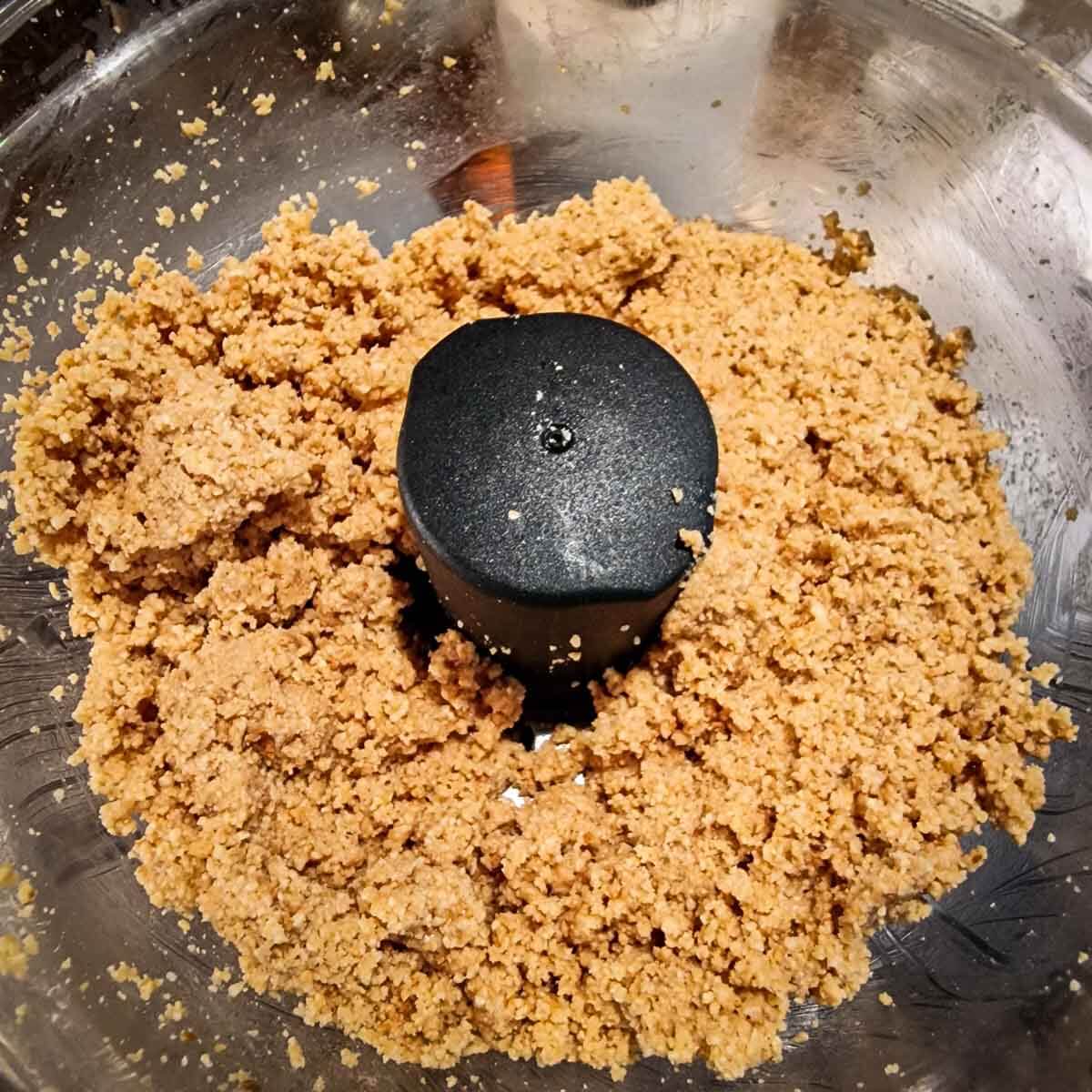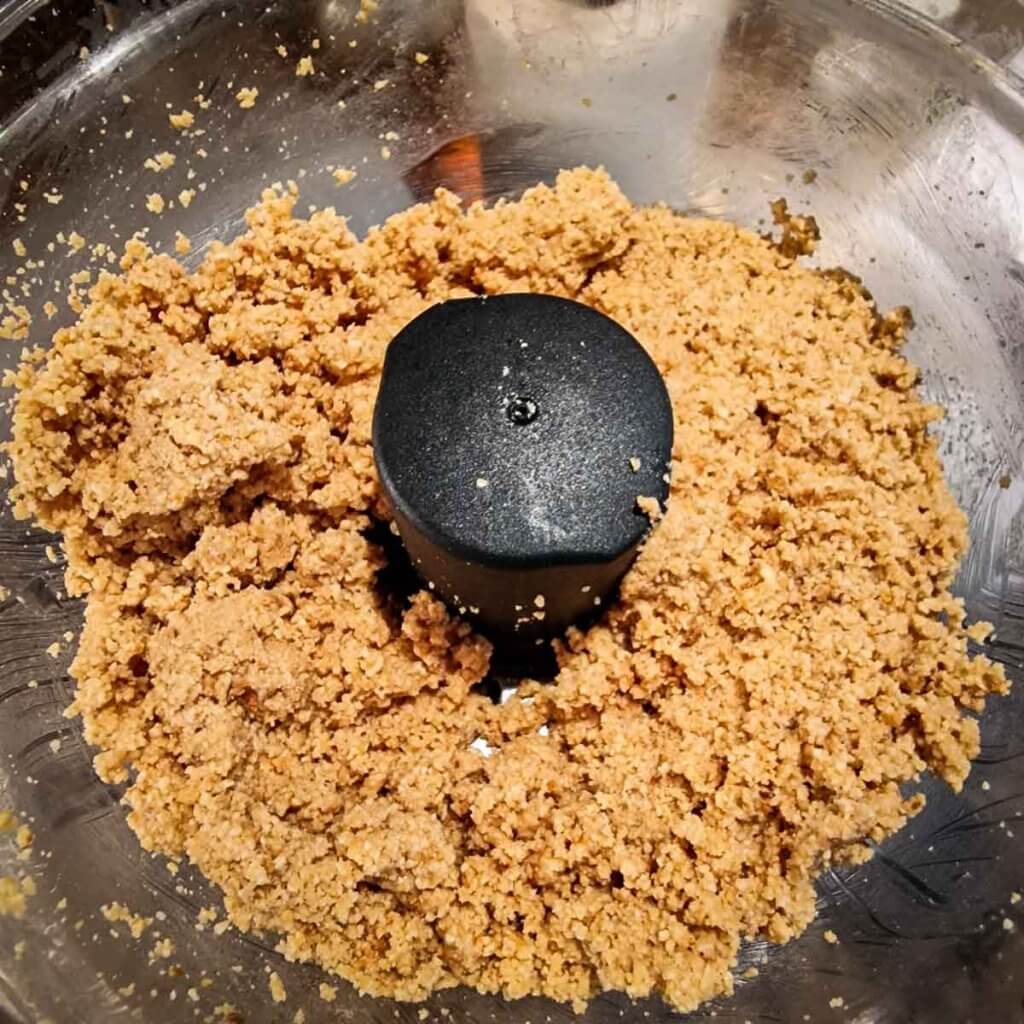 Recipe Tips & Tricks
Blend multiple times for at least 2 minutes each time to get a smooth result.
Storage
Store this homemade chocolate hazelnut Nutella alternative in a closed container at room temperature for up to two weeks. You can also store this in the fridge for longer, but your spread will get thicker.
Additions & Substitutions
Almond milk: you can use any plant-based milk instead.
Erythritol: if this recipe doesn't need to be sugar-free for you, then you can also replace this with normal sugar or any liquid sweetener
Frequently Asked Questions
Can Vegans eat chocolate spread?
Yes, there are plenty of recipes to create your own vegan chocolate spread. This recipe can be used by vegans.
Is there a dairy-free hazelnut spread?
Yes, in this recipe we don't use any dairy, but we use almond milk instead. You can also use any other plant-based milk.
What is a chocolate spread made from?
This depends a bit from recipe to recipe, but the main ingredients that you will find in a homemade chocolate spread are hazelnuts, cacao, a sweetener, salt, and a (plant-based) milk. The chocolate spreads that you can buy in the supermarket will typically contain a lot of sugar and palm oil on top of the previously mentioned ingredients.
Is vegan chocolate spread healthy
It depends on the ingredients that are used. I would say that this recipe is healthy because it doesn't contain any sugar and it only uses a minimum amount of ingredients.
Can I make this recipe with store-bought hazelnut butter or other nut butter?
Yes, you can use store-bought hazelnut butter and then mix all the other ingredients with it.
Can I use stevia for vegan Nutella?
I would strongly recommend using erythritol as this will have much less of an impact on the taste.