This Carrot Ginger Lime Soup is a light and flavorful soup that's perfect for a chilly winter day. It's packed with healthy veggies like carrots, ginger, and lime, and seasoned with a hint of coriander. Enjoy it as a starter or a light meal – it's sure to warm you up and make your taste buds dance!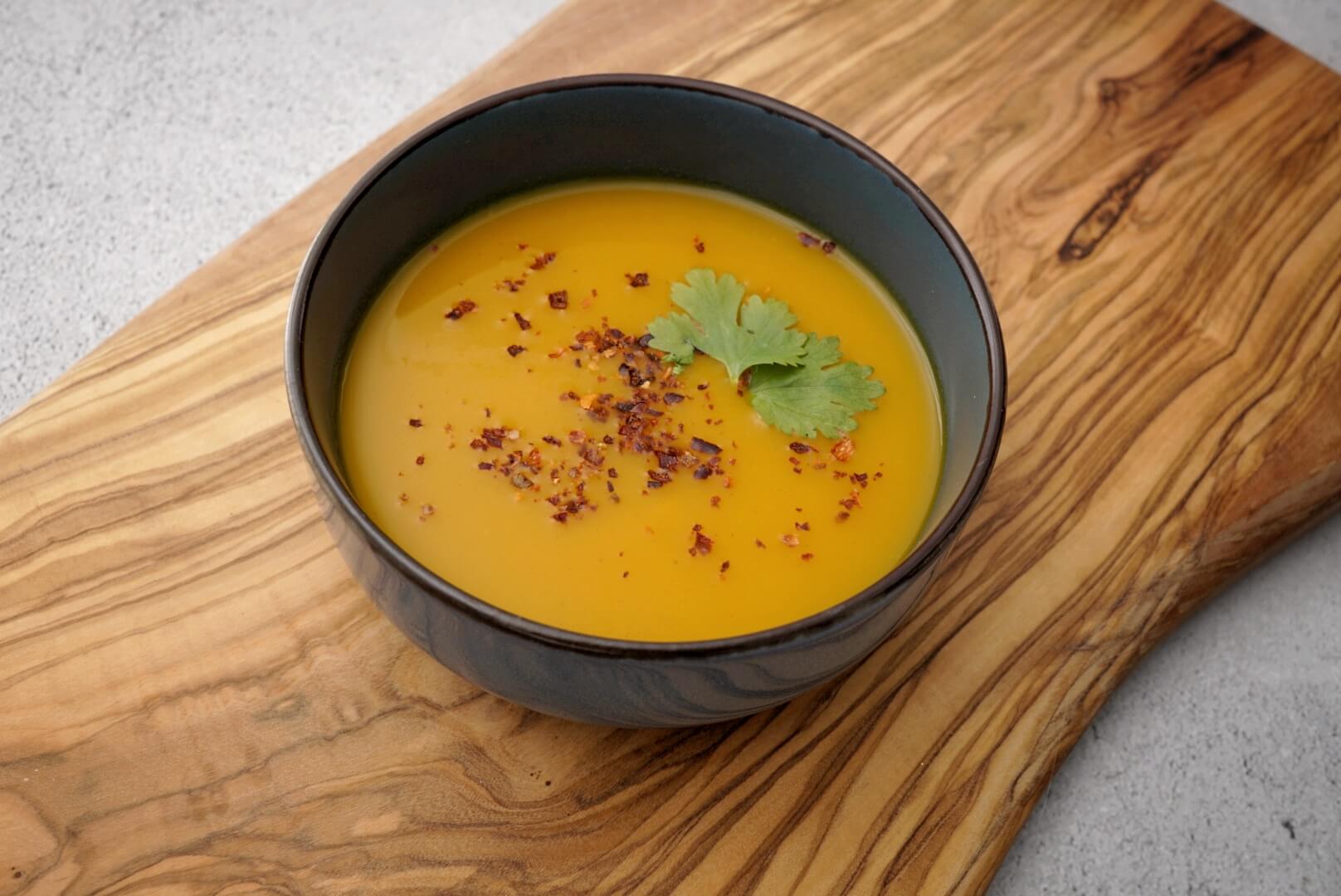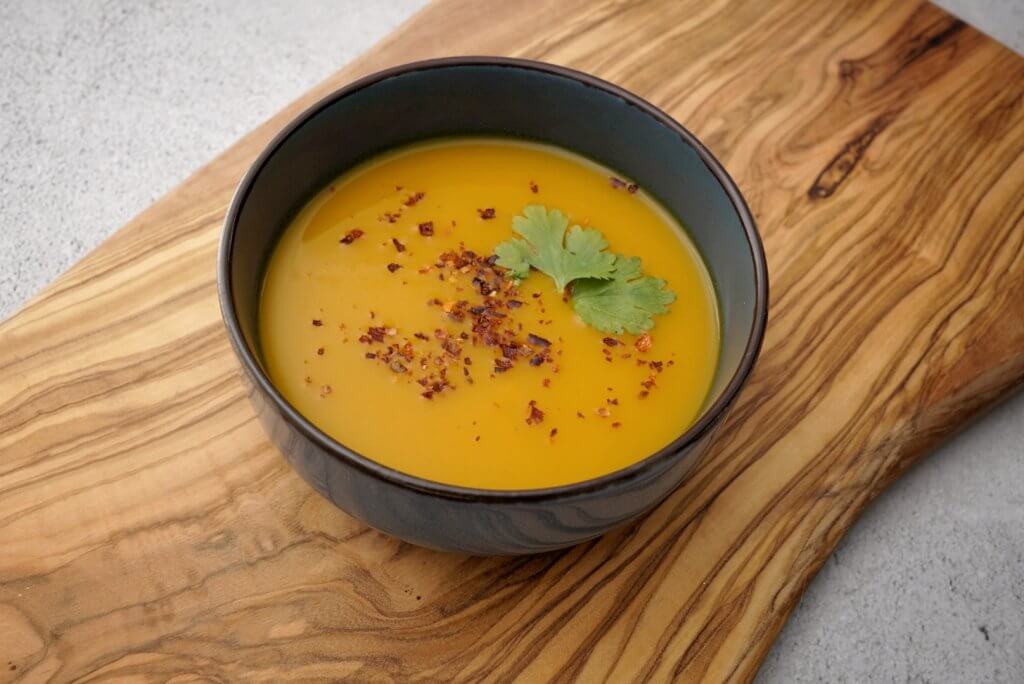 Why you'll love this soup
Easy to make
Carrot ginger lime soup is super healthy
You can eat a couple of days from this soup as it's easy to reheat
Recipe Ingredients
You will need the following ingredients to make this carrot ginger lime soup:
Carrots
Fresh ginger
Lime
Vegetable stock
Garlic
Cilantro
Olive oil
Ingredient Notes
Lime: try to get an organic lime
Recipe Tips & Tricks
I recommend using an organic lime as you will need the zest of the lime. So it's preferable to use a lime that has not been covered in chemicals. Lime zest will add much more flavour than lime juice for this carrot and lime soup.
If you have never made zest before, zest is made from the coloured part of the peel, for example from limes, lemons, oranges, etc. For this recipe, we will use the zest of a lime. By adding zest to a recipe, you add tons of flavour.
When zesting your lime, you must be careful that you only peel off the coloured part of the lime. The white part of the peel has a bitter taste, so we do not want to use this part in our recipe.
If you don't have access to an organic lime, then there's a real chance that there's a thin layer of wax around your lime that you will need to remove first. You can remove this by pouring boiling water over your lime and, immediately after, scrubbing your lime clean.
The easiest tools to zest your lime are a citrus zester or a microplane grater (very fine grater). Use them to carefully peel off thin lines of the green part of the lime. It takes a bit of practice initially, but it's not difficult once you've figured out how to do it.
How to make carrot ginger lime soup: step by step
Peel the ginger and either grate it into small pieces or cut it into small pieces and set it aside in a small cup. Peel and mince the garlic and add it to the cup with the ginger.
Peel the zest of your lime and add it to the cup with the ginger.
Peel your carrots and cut them into 1-inch thick slices.
Heat the olive oil in a large soup pot at medium heat. Add the garlic, lime zest, and ginger and stir for one minute. Then add the carrots and steer for another 2 minutes.
Add the vegetable broth and let it boil for 15 minutes.
Add the cilantro if you like this ingredient, and blend everything with an immersion blender or any other type of blender that can do the job.
Storage, Reheating and Freezing
Storage: store in the fridge in an airtight container for up to 3 to 4 days
Reheating: reheat either on a pot on the stove, or in the microwave at medium for 4 minutes
Freezing: soup can easily be frozen, I like to store it in freezer bags as this will thaw quicker than when you freeze it in a container
Additions & Substitutions
Cilantro: If you don't like the taste of cilantro (it's a love-it-or-hate-it ingredient), you can make this soup without it.
Frequently Asked Questions
Is carrot soup low calorie?
It depends on the ingredients that are used. If a carrot soup contains cream then it will add more calories. But if carrot soup is made with a recipe like this one, where your main ingredients are water and carrots, then it's a healthy, low calorie soup
Can I use canned carrots in soup?
Yes, this is possible but using fresh carrots will give more taste and a nicer texture to your soup.
What to garnish carrot soup with
If you don't mind the spiciness, then you can sprinkle some chili flakes or cayenne pepper flakes on your carrot soup. For this recipe, you can also garnish with some leaves of cilantro as this is used in the recipe.